Chinese spirits, wines making a splash in overseas markets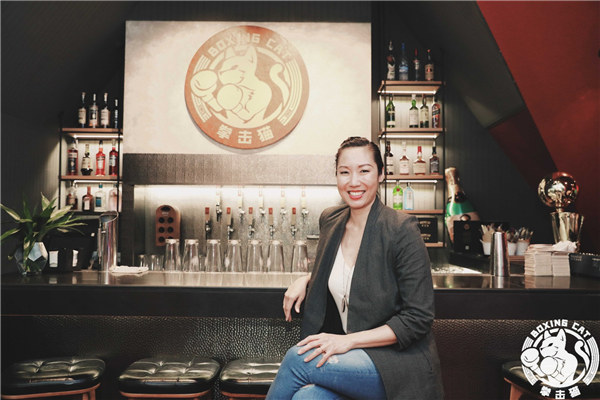 Another drink that has captured the attention of the international community in the past decade is Chinese wine.
Among the first to cause a stir in the global market was Ao Yun, a blend of Cabernet Sauvignon and Cabernet Franc by wines and spirits giant Moët Hennessy that is made from grapes grown more than 2,000 meters above sea level in northern Yunnan province. Ao Yun, which literally means "flying above the clouds" in Chinese, was released to wide acclaim and costs around $300 a bottle.
Wines made in Ningxia and Xinjiang have also caught the attention of foreign enterprises, among which is Paradise Group, a Singaporean restaurant group with a host of restaurants across China. At Taste Paradise, the group's upscale restaurant offering, wines from these regions can be found on the extensive wine list.
"Due to their geographical location which offers optimal weather conditions for viticulture, Ningxia and Xinjiang now have a number of new wineries. Similar to the top European wine regions, these areas have warm days and cool nights that encourage flowering, fruit set and ripening," says Edlan Chua, the chief operating officer of Paradise Group.
"Silver Heights from Ningxia and Tiansai Vineyards in Xinjiang are wineries that, despite having a low yield, consistently produce good wines. The quality of their wines has been improving and this has led to us listing some of them on our wine lists at our Taste Paradise restaurant."
There is also considerable hype in China over Marselan, the red French wine grape variety that is a cross between Cabernet Sauvignon and Grenache. Many industry experts have said that Marselan has the potential to become China's "signature grape" in the future.