An ode to China's progress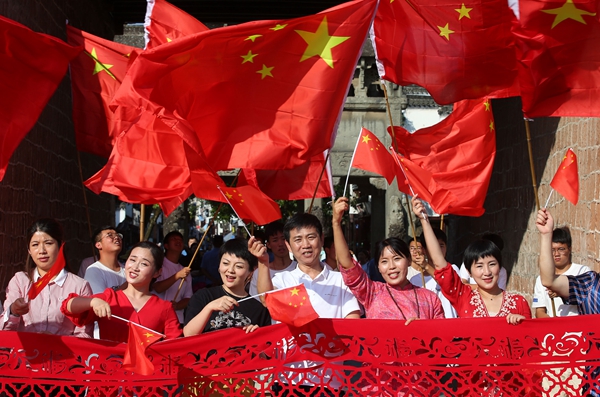 Online program displays nation's profound pace of change through the voices of its young, Wang Kaihao reports.
Celebrating birthdays is an opportunity to both reflect and look to the future. The same for countries. For a person marking a 70th birthday it is natural to reflect. For a country, reflection is also important, and so is the consideration of future prospects, using the foundations built by previous generations.
As the 70th anniversary marking the founding of the People's Republic of China approaches, people will reflect but will also bear in mind the rapid development that has seen breakthroughs in science and technology move apace and have borne witness to infrastructure sprouting like mushrooms after the rain.
However, many of the younger generation seem to take progress in their stride. After all, progress for them is part of their birthright. How will they celebrate the country's birthday through their own experiences? One answer may be participating in Me and My Motherland, a five-part online program available on streaming media platform iQiyi, and have their voices heard during the show.