From Bangladesh to Chongqing, learning from China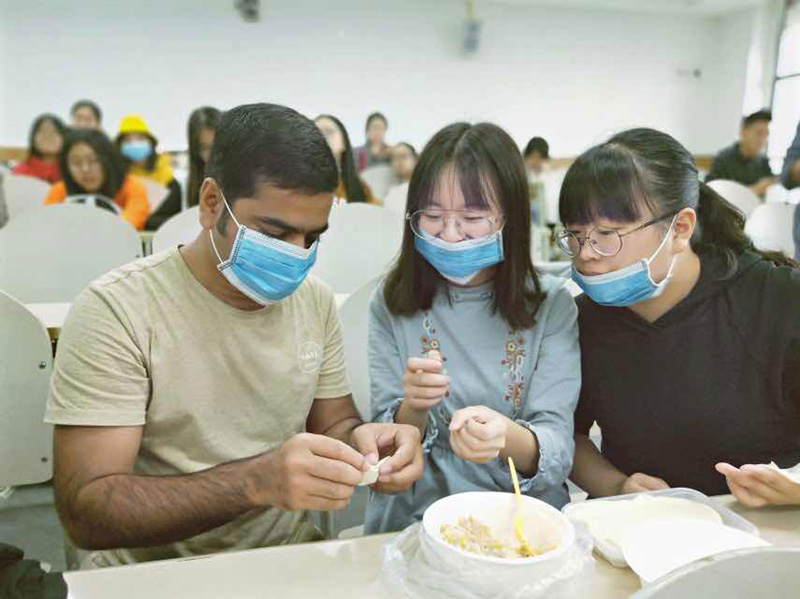 The day was September 5, 2015, when for the first time I left my country Bangladesh for China to pursue Master of Environmental Engineering at Chongqing University, thanks to the Chinese Government Scholarship (CSC). I always wanted to know and learn new language, culture and tradition.
Initially, due to the language barrier, going to canteen or restaurant or visiting places or buying things were a challenge. Later, when I began learning Chinese, considered one of the most difficult languages in the world, life became much smoother. In addition, I involved myself in extracurricular activities arranged by the university or by Chinese friends. In the past four years I have visited many places in China such as Yichang, Beijing, Kunming and Sichuan province. I enjoy Chongqing's delicious hotpot, tofu, traditional Chinese tea. China covers a vast territory and has many ethnicities, hence there's a variety of Chinese food with different but fantastic and mouthwatering favor. China is a country with a time-honored civilization and a land of ceremony and decorum. Whenever guests visit, it is necessary to serve tea to them. Before serving tea, you may ask them for their preferences as to what kind of tea they fancy and serve them the tea in the most appropriate teacups.
I have a dream to be a good researcher and would like to contribute to make a world pollution free and sustainable place for everybody. Thus, at master's level, I have published four scientific research articles and attended an internal conference as oral presenter. In recognition of my study, I was awarded an outstanding international graduate of CQU-2017 for excellent academic contribution. Furthermore, I would like to do carry out more research at doctorate level, so that I can fulfill my dream. In China, I discovered myself: I learned how to cook, adopt with multiculture, scientific research, discover new places.I also learned how to make Chinese delicious foods, like jiaozi, dumpling, Chinese tea and common noodles. Studying in a foreign country benefits many such as learning new language, culture, tradition, making new international friends, broadening of mind and horizon.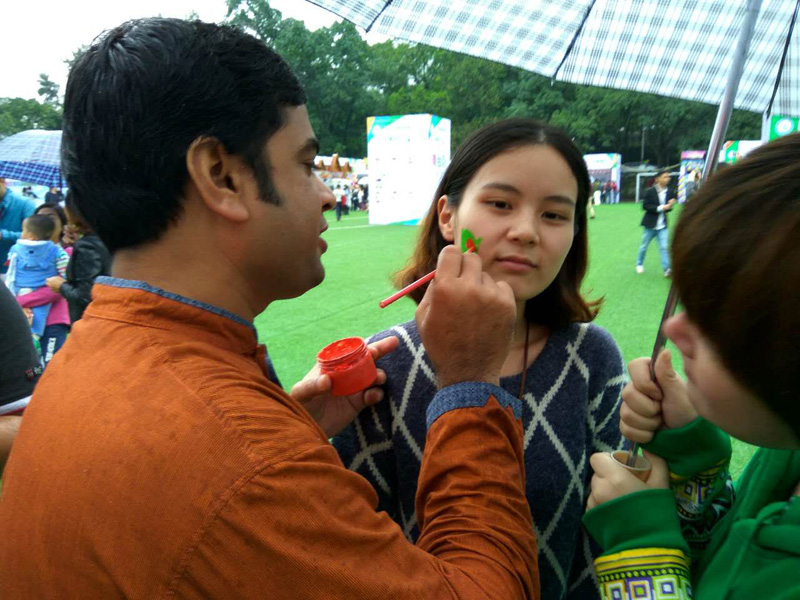 I would definitely say that not only is China the world's largest manufacturing economy and exporter of goods, but also that we can learn a lot from it. Over the past two decades, China has evolved as an emerging and first growing economic country in the world and now is the second-largest economic hub of the world production and manufacturing of goods. The GDP of Chinese economy is about $14.2 trillion with a GDP growth rate of 6.2. Despite having a huge population of about 1.43 billion, China has made remarkable progress in agriculture, transportation, research and development, tourism and culture, etc. These achievements were partly possible due to sustainable land management policy, population control policy and human resource development policy.
In the last decade, Chinese scientist have invented super hybrid rice varieties which dozens of countries in the world have introduced to ease the food shortage. Currently, China has one of the world's advanced high-speed rail integration technology, construction technology, equipment manufacturing technology and operation management technology. The number of high-speed trains in China is more than 1300, the most in the world. The trains run at 200 kilometers to 380 kilometers per hour.
China is investing in research and development at an unprecedented level. In 2016, the national investment in R&D was 1.56 trillion yuan, 2.08 percent higher than the average of the 15 countries in the European Union. It provides a strong support for economic development, social progress, improvement of the people's livelihood and national security. Scientific papers and patents have entered a period of successive rapid growth. The international papers published by Chinese scientists from 2007 to 2017 were quoted 193 million times, an increase of 29.9 percent compared with 2016. China is number two in the world just behind the US. As of October 2017, 20,131 papers from China were cited, accounting for 14.7 percent of the world's share, an increase of 18.7 percent over 2016, and ranking number three in the world. These tremendous achievements are the result of hundred and thousand talent program and lots of scholarship program provided by Chinese government that attract outstanding international students in China to do world class research.
China is one of the few countries in the world which depend on coal as the main energy source. At present, coal accounts for about 70 percent of the energy structure in China, which produces serious environmental pollution and ecological damage. After years of efforts, China has made achievements in coal combustion, power generation, transformation, emission control and other key technical equipment and systems, making the use of coal more fully and cleanly through liquefaction and gasification. Related technologies have been used in large enterprises in China.
I'm lucky to here working as a doctoral researcher at the department of environmental science and engineering. I should have the opportunity to develop the knowledge and skills that I need to build a sustainable future planet. By gathering scientific knowledge in this field, I have plans to create new opportunities for policymakers of my country Bangladesh.
The writer is a Doctoral researcher at the School of Environment and Ecology at Chongqing University, China.
The opinions expressed here are those of the writer and do not represent the views of China Daily and China Daily website.
Most Viewed in 24 Hours
China Views