Cap on number of visitors for Prince Kung's Mansion Museum
Share - WeChat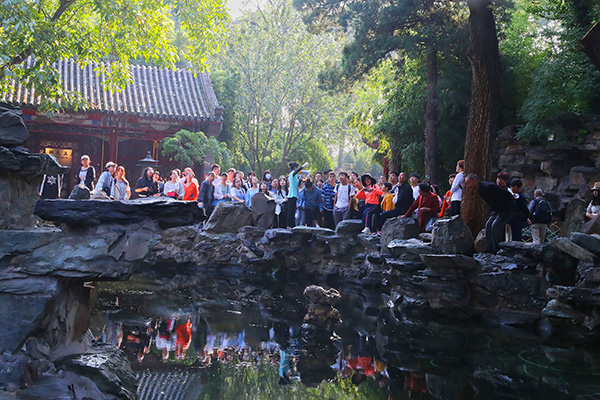 A cap will be set for the number of daily visitors to Prince Kung's Mansion Museum in Beijing during the upcoming National Day holidays.
From Oct 2 to Oct 7 (the museum will be closed on Oct 1), 32,000 visits are allowed into the museum every day. All the entry tickets will be sold through its official website through reservation with ID card with an exception for foreign nationals using passports, it was announced on Friday.
According to Feng Naien, the director of the administration of the museum, overcrowding had brought huge pressure on the institution. So, a quota for daily visits will help ensure safety.
The Prince Kung's Mansion receives about 4 million visits every year. And in July and August alone there were 1.4 million visits to the museum, up 25 percent compared with the same duration last year.
Prince Kung's Mansion is one of the most important Qing Dynasty(1644-1911) princes' residences. It witnessed many key historic events during that dynasty, and is rated as a AAAAA-level attraction, the highest rating for a tourist destination in China.