Documentary series highlights Chinese architectural heritage
Share - WeChat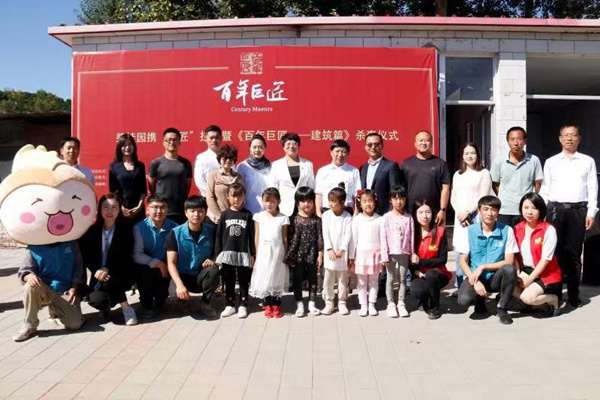 The second season of the documentary series Century Masters has finished filming for the first episode on architecture. The news conference for the documentary took place in Luanping county, Chengde, North China's Hebei province, on Wednesday.
Over 18 months of filming, the crew explored the footprints left by four Chinese modern architects – Zhan Tianyou, Mao Yisheng, Liang Sicheng and Yang Tingbao – and presented their extraordinary life stories and academic achievements, reflecting the development and evolution of China's construction industry.
This cultural project aims to raise cultural awareness among China's younger generations, to preserve and promote traditional cultural heritage passed down by these outstanding role models.
As key supporter of the documentary, Country Garden Group, one of China's major real estate developers, participated in the ceremony. Lin Weiying, vice-president of the Country Garden Group Beijing branch, said that the company has always adhered to its corporate mission of "making the society a better place". The support for Century Masters will help fulfill Country Garden's promise of social responsibility and giving back to society. Up to now, it has donated over 5.5 billion yuan ($775 million), which directly benefits over 360,000 people.