NEV sales slide but market remains charged to develop
Share - WeChat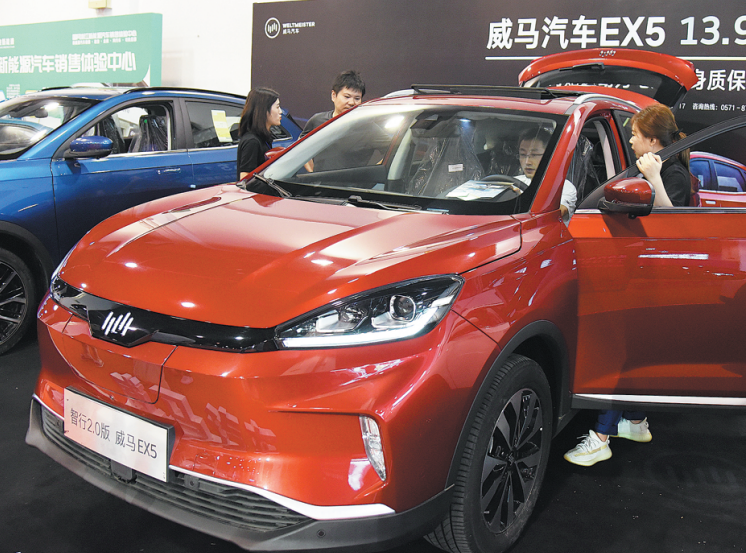 Orders for first eight months of 2019 still up on previous year
Sales of new energy vehicles experienced an even greater fall in August, after recording reduced sales in July, the first sales drop for NEVs in more than two years. However, industry insiders remain confident of the upward trajectory in the NEV market.
China sold 85,000 NEVs last month, a drop of 15.8 percent from the previous year. While in July, the sales volume was 80,000, a decrease of 4.7 percent year-on-year.
In August, 69,000 NEVs sold were fully electric vehicles, a decrease of 6 percent on the previous year, and 16,000 were plug-in hybrids, dropping 41.3 percent year-on-year.
However, the overall sales volume of China's NEV market in the first eight months of 2019 has still grown.
Statistics show that 793,000 NEVs were sold from January to August in 2019, an increase of 32 percent from the same period last year. Of which, 629,000 electric vehicles were sold in the first eight months of this year, up 40.8 percent on the same period in 2018.
"The sales fall in the Chinese new energy market in July and August is mostly due to the scaling down of government subsidies, which will not alter the course of the whole industry," said John Zeng, managing director of LMC Automotive Shanghai.
From the perspective of not only environmental protection, but also industrial development, developing new energy vehicles is agreed by the industry to be the future of mobility, he added.