TV documentary on music brings old classics to life
Share - WeChat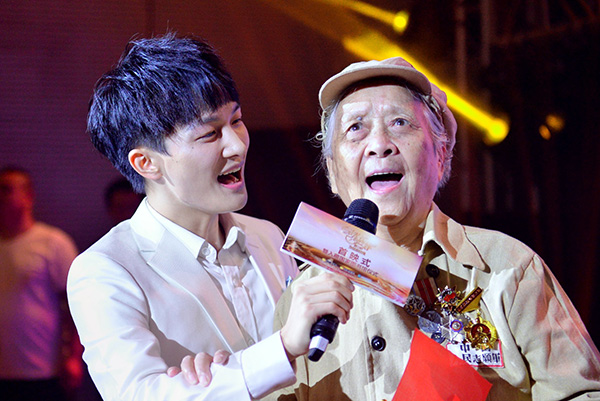 When renowned songwriter Qiao Yu was taking a train departing from Shanghai to Changchun in Jilin province, he saw through the window of Yangtze River, a symbol of Chinese civilization.
The scenery aroused his patriotism and spawned the song My Motherland, which was composed by Liu Chi and sung by soprano Guo Lanying. Released as the theme song of 1956 war movie Shang Gan Ling, the song became a classic that has been etched into collective memory of generations.
Now more than 60 years later, the story is unveiled in The Melody of Time, a music documentary series which has run its second season on Hunan Satellite TV and Hunan Economic TV since Sept 16.
In the 16-episode documentary, My Motherland alongside other 15 classic songs are featured , sung by 16 young singers, mostly born in 1980s or 1990s.
The young musicians also visited some famous figures who shot to fame for or were influenced by the 16 songs, including Li Guyi, Yan Weiwen and Cai Guoqing, all popular singers in their eras.
In the episode of My Motherland, singer Zhou Shen visited late composer Liu Chi's Liu Xinxin, who recalls that his father "locked" himself at home for several days to focus on composition as he was so excited to read the lyrics written by Qiao Yu.
Recently in Beijing, the National Library of China announced that it had collected the video footage and a book of The Melody of Time for its historic value.