Dedicated to discovering China's landmarks
Share - WeChat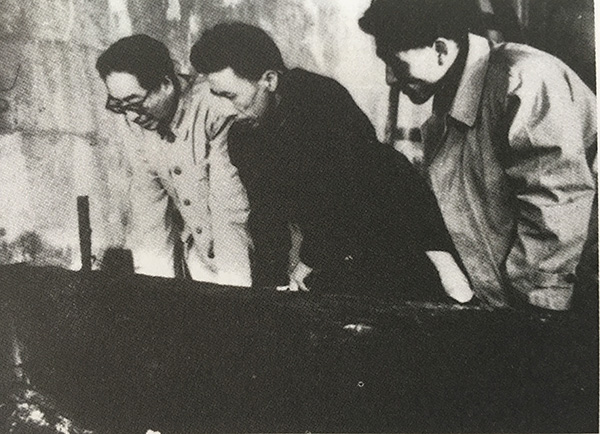 A developing world view
Modern archaeology was introduced into China in the 1920s by Johan Gunnar Andersson, a Swedish geologist and archaeologist. He discovered Yangshao Neolithic Culture in Henan province in 1921.
Some of the earliest Chinese archaeologists were later trained overseas. For example, Xia Nai, the founder of archaeology in New China, got his PhD in Egyptology from the University of London.
"They always had a dream to lead archaeological teams to better see the world," Chen recalls. "But they didn't have the chance, because our country couldn't support them. Our generation is much luckier."
Chen says that, following China's reform and opening-up in the 1980s, cross-border academic exchanges in the field of archaeology has been frequent, and the past decade has witnessed many Chinese archaeologists realizing their predecessors' dream conducting research on foreign land.
Chinese archaeologists are currently overseeing excavations in more than 30 countries around the world, ranging from nearby Central Asia, Russia and Mongolia, to Egypt and Mayan sites in Honduras.
"Some programs will help our own research back here in China, as we share the trade routes, like the Silk Road," Chen says. "From Ancient Egypt and Maya civilization, which seem less connected to us, we can still learn a great deal through comparative studies about early-stage civilizations.
In 2002, a nationwide academic project was launched involving the country's top-level archaeologists to explore the origins of Chinese civilization with intense research undertaken at sites nationwide.
"If we want to understand the unique features of Chinese civilization, we have to know what the characteristics of other, similar-era civilizations are," Chen adds.
In the 1920s, after Andersson excavated colorful pottery in Yangshao, he believed that Chinese civilization had come from the West, because his findings were similar to items unearthed in Eastern Europe. The theory was, understandably refuted by Chinese academics for quite some time.
"It was almost a taboo in the country to explore the concept of prehistoric communication between China, Western Asia and Europe for fear of the re-emergence of the theory," Chen explains.
Nevertheless, he says greater inclusiveness has been nurtured in recent years, as mutual learning about different civilizations is known to be essential for our modern world's understanding of the past.
Zhao Hui, a professor at Peking University, says that Chinese civilization absorbed influences from other civilizations during its early stages. Archaeological discoveries show wheat cultivation, breeding of livestock and bronze making technology in China originated in Western and Central Asia, but were later adopted in China and evolved to incorporate local characteristics.
"There is the booming scenario of ancient people and societies from across the Eurasian Continent learning from each other before written recordings existed," Chen says. "Going abroad to conduct research enables us to learn more about it."