Chinese composer to present unique fusion music at NYC concert
Share - WeChat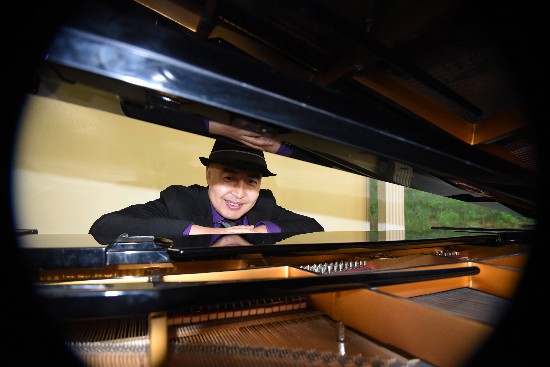 NEW YORK -- A Chinese composer will lead his multicultural band to demonstrate the charm of a unique style of fusion music this week in New York City.
Liu Dongfeng, a Chinese composer, arranger and pianist, is set to perform his latest musical works, which fuse Chinese traditional melodies with American jazz harmonies and Caribbean rhythms at the ShapeShifter Lab, a creative music and art hub in New York, on Sept. 19.
In addition to Grammy award-winning Latin bassist John Benitez, the concert will also feature other Chinese musicians, including Yang Feifei on erhu, a two-stringed bowed instrument.
"Chinese music culture has a time-honored history, which is not only the treasure of China, but also the treasure of the world," Liu, who is also a voting member of Grammy Recording Academy, told Xinhua on Tuesday.
"Combining Chinese music with traditional jazz, we hope the concert could provide an accessible way for international audience to understand Chinese culture," he added.
Born and raised in China, Liu felt a deep affinity for the music of the Caribbean. He released his first album "That Time" in 2014 and second album "China Caribe" in 2018.
DownBeat, an American magazine devoted to "jazz, blues and beyond," once commented Liu's music as "a kaleidoscopic work that is global in scope."
Most Popular