Beloved cartoonist passes away at 89
Share - WeChat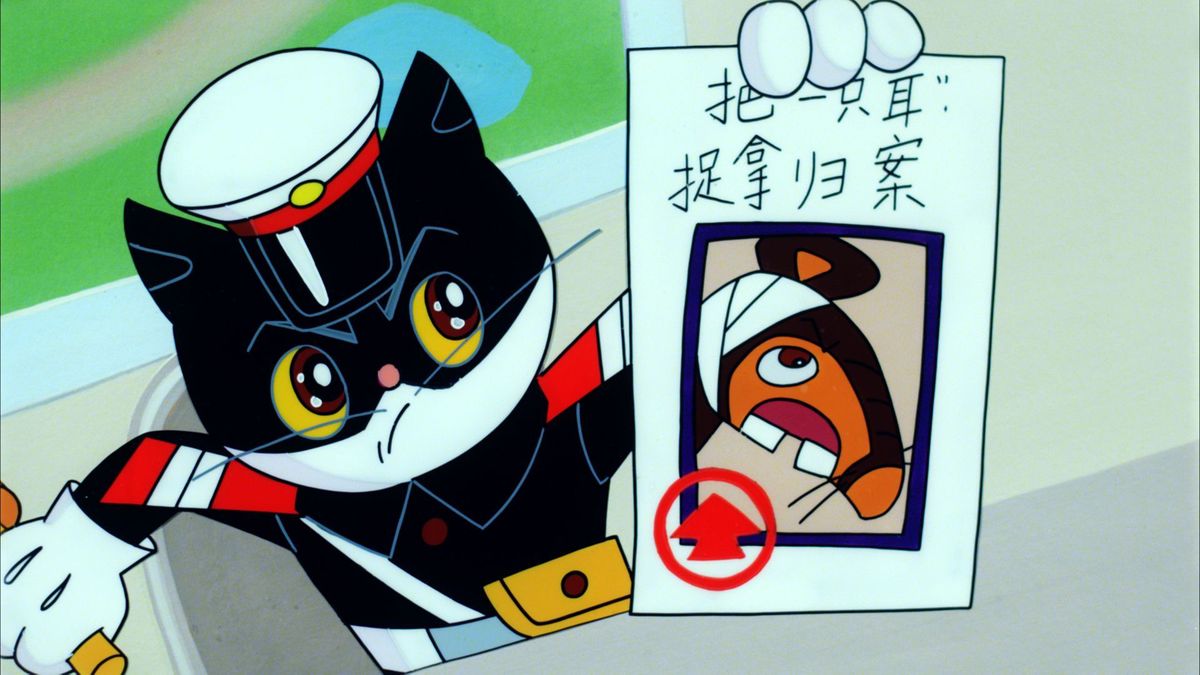 Fans mourn Dai Tielang, director of hit Black Cat Detective series
One of Guo Bin's favorite activities during his summer vacation as a child was to take in outdoor movie screenings.
After sunset, he would sit on the sports grounds of his school along with his classmates to watch free movies.
Guo, who was born in Beijing in 1969 to an educated family, said, "Unlike the city now, which is heavily urbanized and developed, back then we had trees all around us and their leaves would rustle in the summer breezes."
One night, before a main film was screened, the audience was shown a short cartoon, Black Cat Detective, which featured a feline sleuth tackling a tough case and bringing peace to the animals in a forest.
Guo, now 50, said: "I forget the name of the main movie I watched that night, but the cartoon really impressed me even though it lasted for only about 18 minutes. I was about 15 at the time and I had never watched any cartoons like that before. I can still sing the cartoon's theme song and recite some of the dialogue."
On Wednesday, Shanghai Animation Film Studio, which produced and premiered the cartoon series in 1984, announced that Dai Tielang, 89, director and scriptwriter of Black Cat Detective, had died. When Guo heard the news, he was saddened.
"Before internet streaming and Western animated movies were imported into the country, young Chinese had a different form of cartoon hero-Black Cat Detective. I really miss those years," said Guo, who teaches in the animation department at the Central Academy of Fine Arts in Beijing, where he studied sculpture until 1995.
According to Guo, who in 2002 collaborated with Shanghai Animation Film Studio on a 52-episode cartoon series named Little Monk, in 2015, the studio released the animated movie Mr. Black: Green Star, based on the Black Cat Detective series, but he did not watch the film.
"Dai was the soul of the original movie, but without him, this film is nothing like the original Black Cat Detective series, although the image of the black cat cop is used in the movie," Guo, said.
He added that in the past, Chinese cartoon works were hand-drawn, rather than made with computer graphics. "Hand-drawn beauty cannot be replaced by computer technology," he said.
"The pleasure of such work lies in each artist's distinctive style," Guo said. "By using computers, we start to draw to fit the computer images, which is the wrong approach. We should not let the computer control, but our heads."
Based on the eponymous comic series by children's book author Zhu Zhixian (1941-2015), which was released in 1982, Black Cat Detective is among China's best-loved cartoon series, with five seasons screened from 1984 to 1987. It was one of the country's first home-produced cartoon series, with each episode running for about 20 minutes.
Most Popular