Signal is clear, 5G is here
Share - WeChat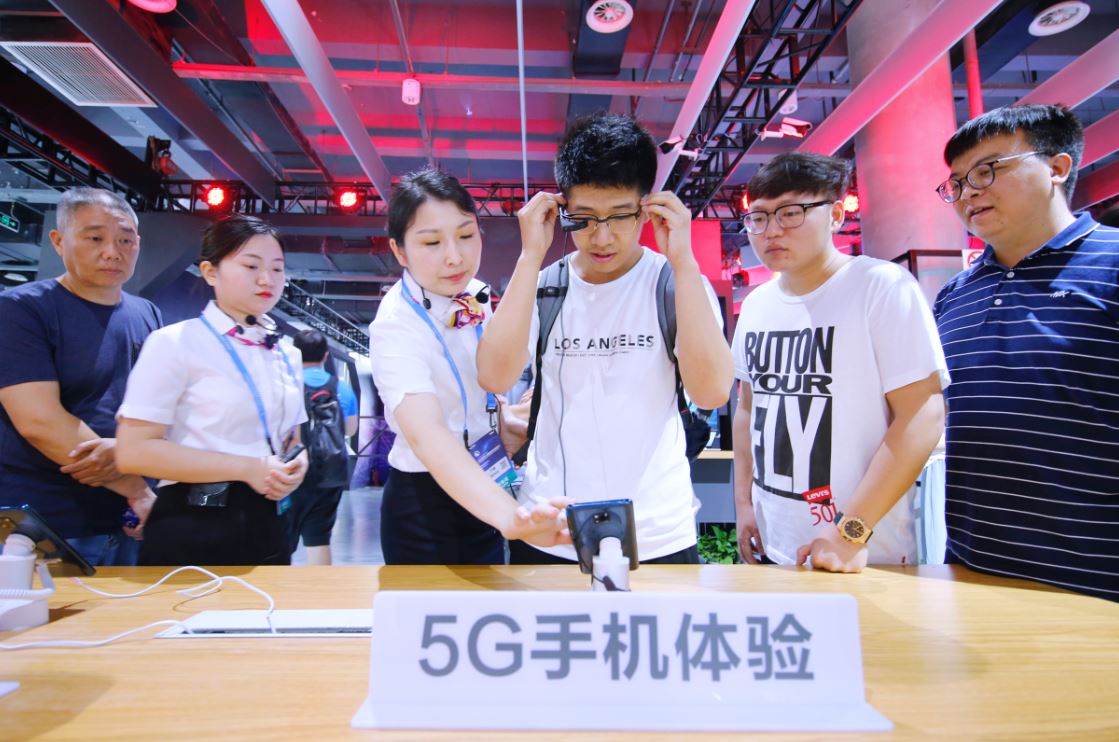 China's telecom carriers dig deep into their pockets to play a pioneering role in game-changing technology
In 2003, when Huawei Technologies Co, then known more as a manufacturer of telecom equipment like switches, and base stations, decided to set up a mobile phones department, China was still using 2G, or the second-generation wireless technology.
Back then, only a fraction of consumers could use cellular phones to surf the internet. And it took them about five seconds or longer to open a web page.
Sixteen years on, Huawei is the world's second-largest smartphone maker. Its 5G-enabled handsets can download heavy data files - say, a 1 GB movie - in seconds. That's just a glimpse of the commercial possibilities in the 5G era, which China kicked off in June.
From a virtual non-entity in the global mobile phones market to a world-renowned company, Huawei's rise has been meteoric, and it coincided with the development of China's telecommunications industry.
Huawei, however, is just one of the many Chinese telecom companies that have thrived on the global stage in recent years, helping the country to transform from a follower during the period of 2G and 3G to a pioneer in the 5G era.
Xiang Ligang, director-general of the Information Consumption Alliance, a telecom industry association, and a keen observer of the telecom sector for nearly two decades, said: "Chinese telecom companies have made big strides in their innovation capabilities, through their consistent and heavy input into research and development. They have strong willingness to pioneer cutting-edge applications."
Four of the world's top six smartphone makers - Huawei, Xiaomi, Oppo and Vivo - are Chinese. In 2018, the country produced 1.8 billion smartphones, accounting for 90 percent of global production, data from the Ministry of Industry and Information Technology showed.
Their decades of efforts have helped nurture the world's largest online population in a single nation - the 854 million strong Chinese netizens (as of June). That is more than the combined population of European countries. More importantly, more than 99 per cent of netizens in China surf the internet through smartphones.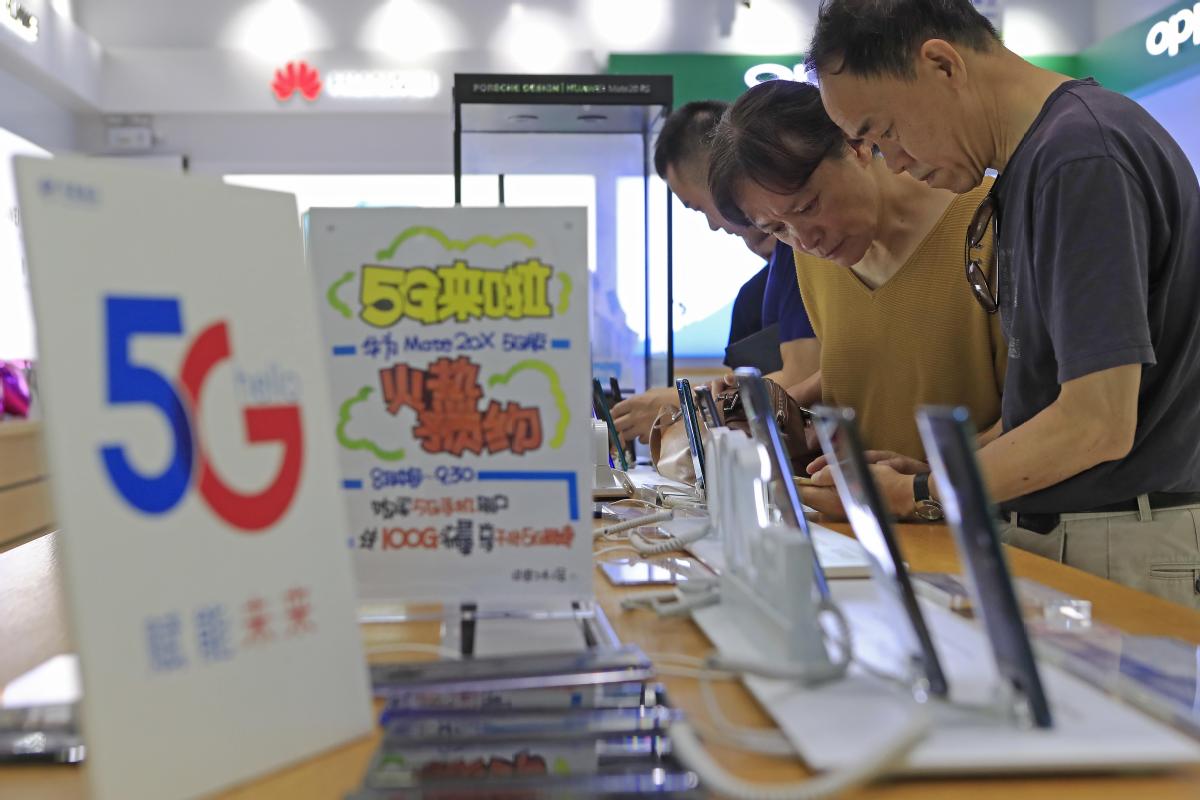 Wu Jichuan, 82, a former head of the former Ministry of Posts and Telecommunications, said handsets are becoming almost omnipresent in the country. They can help users do almost everything from buying movie tickets, booking hospital or clinic appointments to ordering meals.
"That was in sharp contrast to 1980s when mobile communication services were first brought to China. Back then, only successful Chinese businesspeople were able to use brick-sized, palm-filling mobile phones," Wu recalled.
Such phones, however, were capable of just two functions: making and receiving calls. Yet, they were luxury products of the time. A handset could cost as much as about 20,000 yuan ($2,798). Consumers had to pay an extra fee of 6,000 yuan to sign up for the telecom network services. Calls cost 5 jiao a minute. In comparison, the average salary of ordinary people was no more than 100 yuan a month, Wu said.