China to take global lead in semiconductor display
Share - WeChat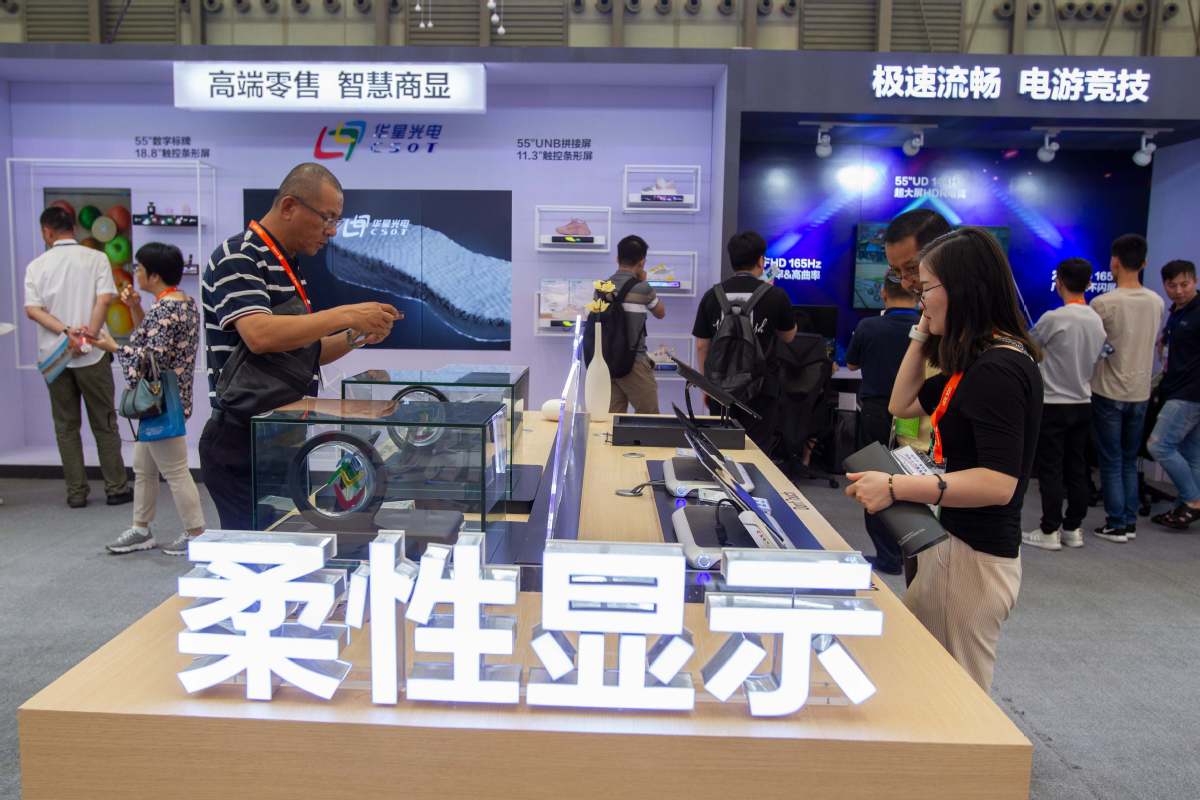 Nation plays an 'active and vital' role in developing the sector, says TCL chief
China will likely take the lead in the semiconductor display sector across the world within the next three to five years, said Li Dongsheng, the founder and chairman of Chinese consumer electronics giant TCL Corp.
"China will play an active and vital role in prompting the development of the semiconductor display industry, which has a high entry threshold and needs high investment," Li said, while noting China has the best chance of making a breakthrough in this field and expressing confidence in the prospects of the high-tech industry.
Li made the remarks at the IFA, the world's leading trade show for consumer electronics and home appliances, being held in Berlin, Germany, from Sept 6 to 11.
A traditional home appliance giant, TCL announced strategic adjustments in the company. Its consumer electronics, home appliance and terminals businesses will be split off from the listed company, as the firm shifts its focus to the semiconductor display sector.
Overseas business has become the biggest driving force of the whole company. Li said: "About 50 percent of our revenue came from outside China in 2018, and the sales growth from overseas markets has surpassed that of the domestic market in the first half of 2019."
Li noted that more than half of the display screens manufactured by Shenzhen China Star Optoelectronics Technology Co Ltd (CSOT), a subsidiary of TCL, were sold overseas.
TCL has ramped up its efforts in the research and development sector in Europe. It set up an R&D center in Poland, with a focus on artificial intelligence research, and poured resources into the next-generation semiconductor display technology such as flexible displays, Li said.
"We also have a 5G R&D center in Paris, France, and collaborated with Deutsche Telekom, Germany's leading communications company," Li added.
TCL Industrial Holdings Co Ltd CEO Wang Cheng said the company's first 5G smartphone is being developed and will be launched in the first half of next year in Europe. Its foldable handset is also expected to hit the market in 2020.
"5G has many application scenarios, as we can see that 5G has big opportunities in ultra-high-definition signal transmission," Wang noted. For instance, 5G could be combined with 8K displays, virtual reality and augmented reality."
Globally, TCL posted robust growth last year. Its overall liquid crystal display or LCD TV sales volume rose 23.1 percent year-on-year to 28.61 million sets worldwide, the company said.
A report by research firm Sigmaintell said TCL ranked second globally in terms of shipping volume in 2018, next only to South Korean giant Samsung.
The company has also invested in flexible AMOLED or active matrix/organic light-emitting diode technology display panels, which are used for high-end mobile phones and wearable devices.
Liang Zhenpeng, an independent consumer electronics analyst, said TCL is among a handful of TV makers such as Samsung and LG that have mastered the key technologies in upstream display panel manufacturing. This allows it to take the initiative in a fiercely competitive market.
China is expected to replace South Korea as the world's largest flat-panel display producer in 2019, a report from the China Video Industry Association and the China Optics and Optoelectronics Manufacturers Association said.