Yancheng powers up smart terminal industry
Share - WeChat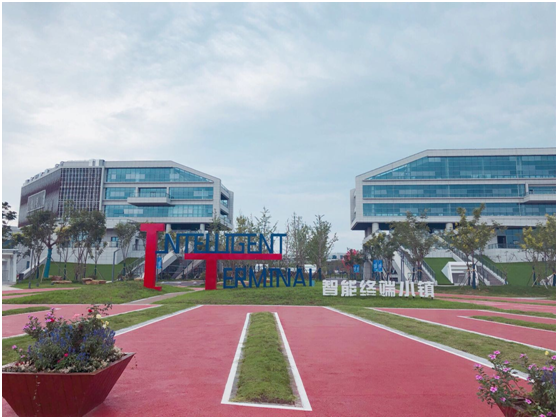 Yandu district in Yancheng, East China's Jiangsu province, has focused on the development of leading and strategic emerging industries in recent years, placing particular importance on its smart terminal industry.
The district's Smart Terminal Industrial Park, a major intelligent manufacturing center, has developed rapidly over the past three years, with many projects bearing fruit and a number of industrial chains, such as core components, brand machines, hardware production and software R&D taking shape.
The DSBJ Yancheng Industrial Park launched by Yancheng Dongshan Precision Manufacturing, a key part of the Smart Terminal Industrial Park, has witnessed the development of the smart terminal industry in Yandu.
"The park began operating in late March 2018, less than nine months after it broke ground, showing the high efficiency of local government services and the great importance attached to the project by our senior officials," said Liang Xinbo, director of the LED Business Unit of the Yancheng Dongshan Precision Manufacturing.
"DSBJ has always diligently promoted smart manufacturing, and now our company has automated production and achieved full information interconnectivity," Liang said. "We aim to build the world's largest LED packaging and flexible printed circuit manufacturing center to accelerate Yandu's transformation into a smart manufacturing leader."