Retail stores with history of shootings take action
Share - WeChat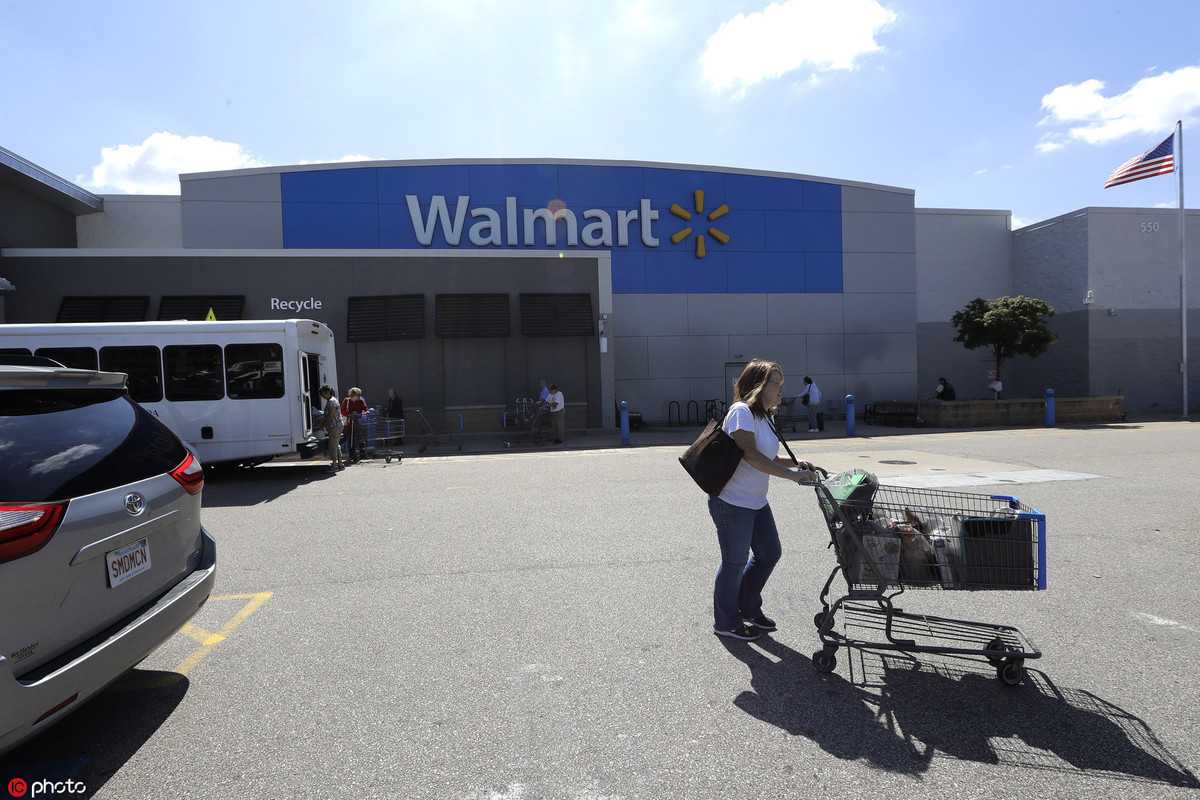 Walmart and Kroger, the largest and second-largest retail chains, respectively, in the US, have a history of fatal shootings at their stores, and this week they took actions to address the issue.
The companies have asked shoppers not to openly carry guns in their stores in states where "open carry" is allowed.
The actions came after a spree of shootings in the US in August, including one at a Walmart in El Paso. The two corporations also have been sued over shootings on their premises.
The announcement by Cincinnati, Ohio-based Kroger on Tuesday came hours after Walmart "respectfully'' requested that shoppers who visit Walmart and Sam's Club stop openly carrying firearms in its stores, even in states where open carry is legal.
On Thursday, they were joined by drugstore chains Walgreens and CVS and supermarket company Wegmans.
On Aug 3, 22 people were shot and killed at a Walmart in El Paso, Texas, and on July 30, two employees were killed at a Walmart in Southaven, Mississippi, by a man described as a disgruntled store employee.
On Tuesday, a man and his wife who were wounded in the El Paso shooting filed what appears to be the first suit against Walmart connected to the rampage. The suit accuses the company of failing to protect the couple by not having armed security guards at the store.
Ten people have been shot and killed at Kroger supermarkets since 1991. The most recent shooting was at a store in Jefferson, Kentucky, in October 2018, when two people were killed.
Last month, two separate but nearly identical lawsuits were filed against Kroger in those killings. The suits also named Gregory Bush, who has been charged with federal hate crimes in the deaths. Both of the victims were black.
The lawsuits claim that Kroger allowed customers to carry firearms inside its stores, had no policy in place to make sure the alleged shooter was licensed to carry his firearm, and that store security did nothing to help prevent the shootings.
It was unclear whether or how Kroger plans to implement its request that customers no longer openly carry firearms in its stores.
Walmart said it will take a "non-confrontational" approach to the new policy by posting signs announcing it outside stores. Walmart said it won't be changing its policy for customers who have permits to carry concealed weapons.
Open-carry laws vary by state, with 31 states allowing people to openly carry handguns without any license or permit, according to the Giffords Law Center. In those states, in some cases, the gun cannot be loaded.
Like Walmart, Kroger's announcement also called on elected officials to pass gun reform laws, such as requiring stronger background checks and removing weapons "from those who have been found to pose a risk for violence".
The retailers' announcements came after recent mass shootings in the US. In addition to El Paso, there was a shooting July 28 in Gilroy, California; in Dayton, Ohio, on Aug 4; and in Midland and Odessa, Texas, on Aug 31, by the same gunman. Kroger didn't specifically cite those shootings as the reason for the gun-policy change.
Kroger said "that we recognize the growing chorus of Americans who are no longer comfortable with the status quo and who are advocating for concrete and common-sense gun reforms".
After a former student at a high school in Parkland, Florida, killed 17 people at the school last year, Kroger said 43 of its stores in Alaska, Idaho, Oregon and Washington would stop selling firearms and ammunition to buyers under 21 until a background check verifying their ages.
Walmart's former US CEO said that the retailer's decision to stop selling some ammunition is a "thoughtful" one, but he's not confident it will reduce gun violence.
"It's kind of unreasonable to ask Bentonville to solve a problem that Washington DC should solve," Bill Simon told CNBC on Tuesday, referring to the Arkansas city in which Walmart was founded and is headquartered.