Electric cars to take center stage of China's NEV program: official
Share - WeChat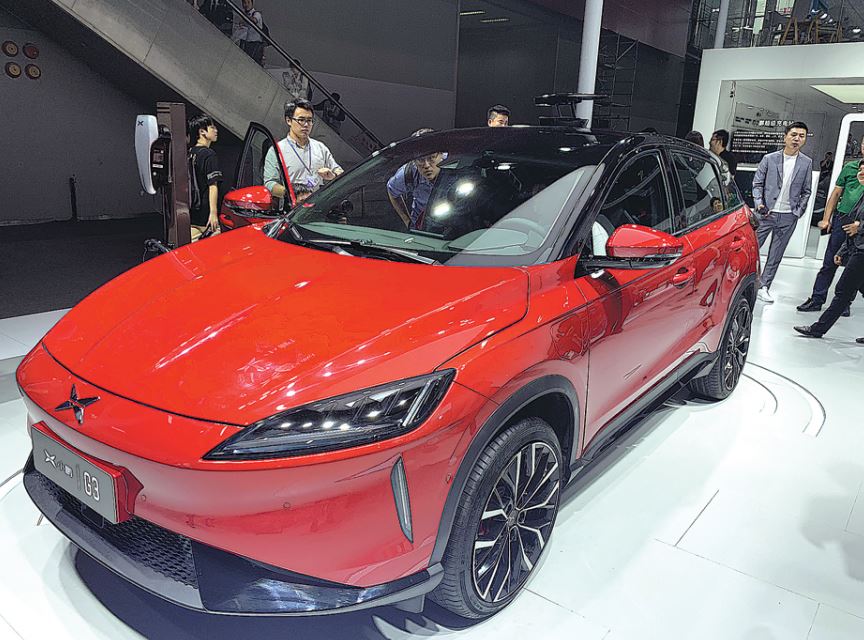 Fuel cell vehicles also an important choice but conditions not ripe now for large-scale use in country
Pure electric vehicles will remain the mainstay of China's new energy vehicle initiative as fuel cell vehicles still have a long way to go before widespread use, said a senior official at the Ministry of Finance on Saturday.
"There is misunderstanding among media and even carmakers that China will shift its focus from electric vehicles to fuel cell ones," said Song Qiuling, a senior official at the ministry, at the International Forum (TEDA) on Chinese Automotive Industry Development held in Tianjin.
"Fuel cell vehicles and electric cars have different technological features and they are to be used in different situations. They will complement each other instead of replacing one another," Song said.
She said current conditions are not ripe for large-scale use of fuel cell vehicles in China, as the country has not made breakthroughs in core technologies, does not have sufficient hydrogen stations, relevant regulations are not in place, and there is not a system that manages hydrogen as a source of energy.
China has made remarkable achievements in its new energy vehicle initiative since 2009, Song said. Much of that has to do with its focus on electric vehicles.
China has been the world's largest market for such vehicles for four years in a row.
More than 3 million electric vehicles are on road, and buses in China are basically electrified.
In the first seven months of the year, China's new energy vehicle sales totaled 699,000, up 40.9 percent year-on-year, according to the China Association of Automobile Manufacturers.
The focus on electric vehicles has also helped drive technological development. Among others, batteries' average energy density has risen from 90 Wh/kg in 2016 to 150 Wh/kg, while the cost has fallen from 2,500 yuan ($349.6)/kWh to 1,000 yuan/kWh.