Long-distance relationship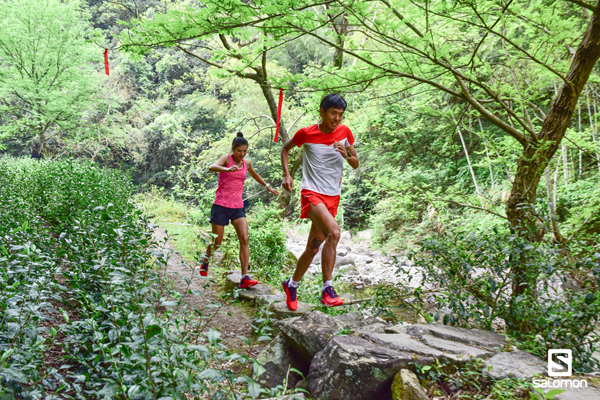 Yao didn't start off as a hardworking athlete and didn't stand out in all of her races until, in 2014, she made it to the third place at the Haikou Marathon, and won her first prize money, a check for 5,000 yuan ($698). The event encouraged her to keep pushing herself further in training.
Running together
Yao has run at least 50 km a day since 2016, which has helped her to unlock her running potential. Carrying all before her, she won almost all of the cross-country competitions she entered in 2017, as well as the 2018 Ultra-Trail World Tour.
The upcoming Ultra-Trail du Mont-Blanc in France features numerous high altitude passages, more than 2,500 meters in some cases, amid difficult environmental conditions, including nighttime stages, wind, rain and, potentially, snow. It is a cross-country runner's dream, with a route along mountain ridges, through villages, palm plantations, deep wadis and narrow gorges.
An increasing number of Chinese runners have entered the race in recent years, and they have become the second biggest force, right up there with the top-tier European runners.
Competitors need a very good training, specially-adapted equipment and strong personal fortitude, and the pair have been training in France since early August.
"We spend all our time training, except for the necessary rest," Yao says.
Last year, the couple entered the race's 101 km category.
Yao stood out in the women's group, becoming the first Chinese woman to ever win the race.
This year, the two are challenging themselves against the toughest category-the 170 km race.
"Although I didn't get the result I wanted last year, I am deeply drawn to the cross-country culture of the race, so I signed up again this year," Qi says.
For both, the race will be the longest of all their previous runs, and they are fully prepared.
"The first goal is simply to finish," Qi says.