Unusual but true: An annual boat race in a desert
Share - WeChat Alice Springs' annual boat race in a desert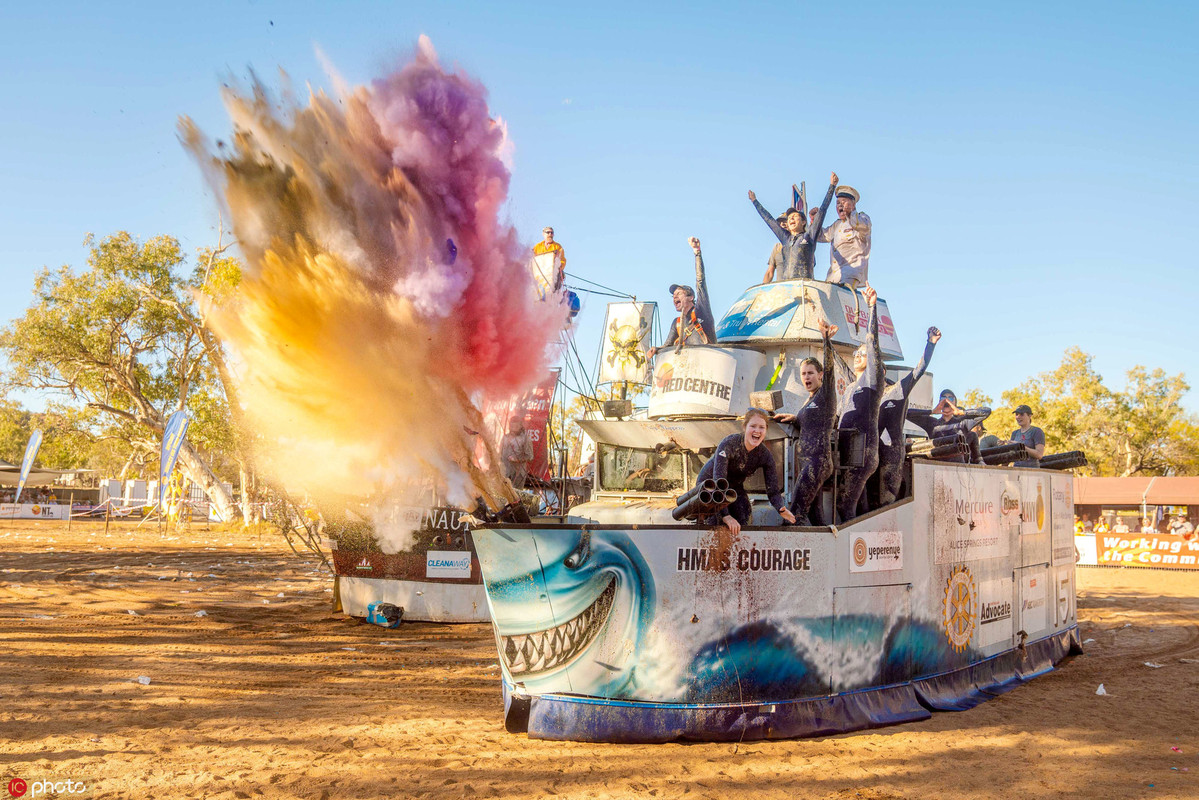 Are you keen to see what a boat race – without any signs of water – looks like?
Locals welcome visitors to Alice Springs for the annual "Henley on Todd Regatta" around the Red Center in August. Described as fun, quirky and electric, this 'boat' race held on the dry sandy bed of the Todd River is the only one of its kind in the world.
There are people paddling canoes with sand shovels, pirates brandishing water pistols, and flour bombs being launched in the outback. The Henley on Todd Regatta is, quite possibly, the world's craziest sporting event.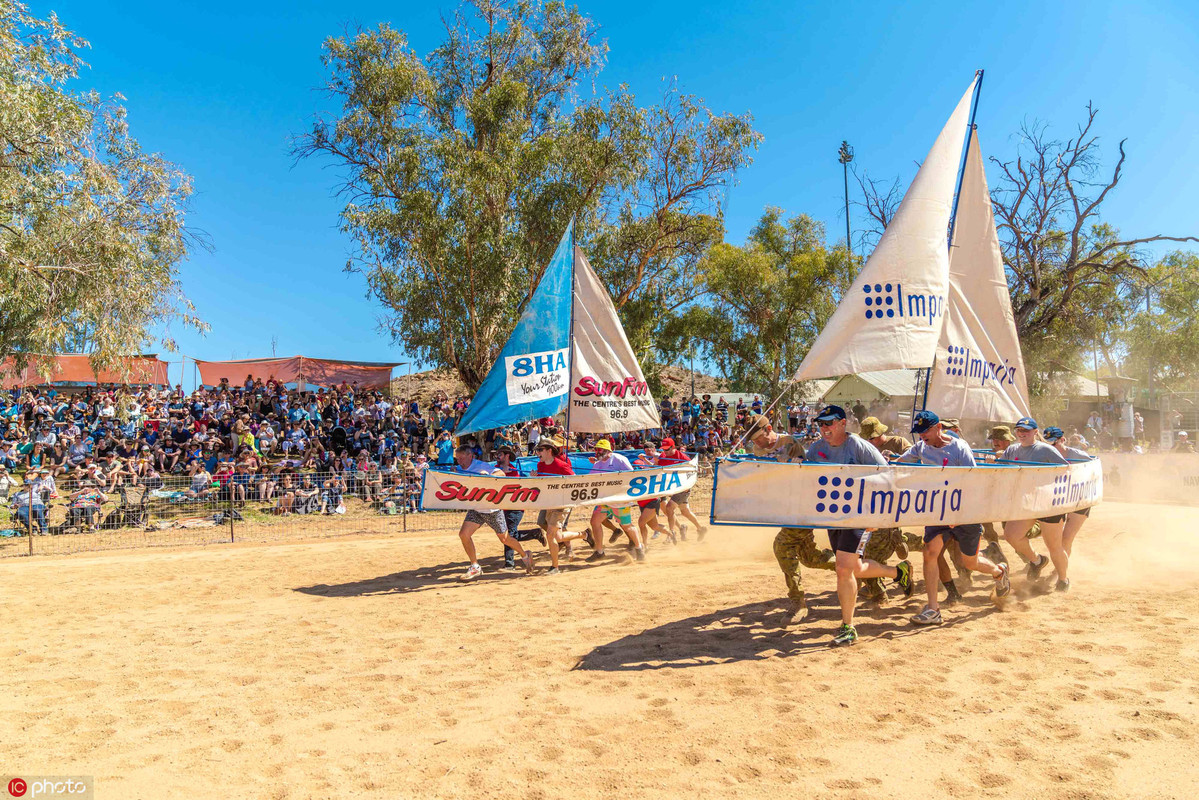 Instead of nibbling cucumber sandwiches and gracefully gliding across a rippling lake, participants in the Henley on Todd compete in 'boat' races in the style of the Flintstones: holding a metal frame and dashing for the finish line across the dry red sand of the riverbed. Some jokester has hung "no fishing" signs about the place.
The regatta has been held for 58 years on the dry riverbed of the Todd River in Alice Springs. It's a testament to the Australian sense of humor.