Pop-up McDonald's featuring Forbidden City opens in Guangzhou
Share - WeChat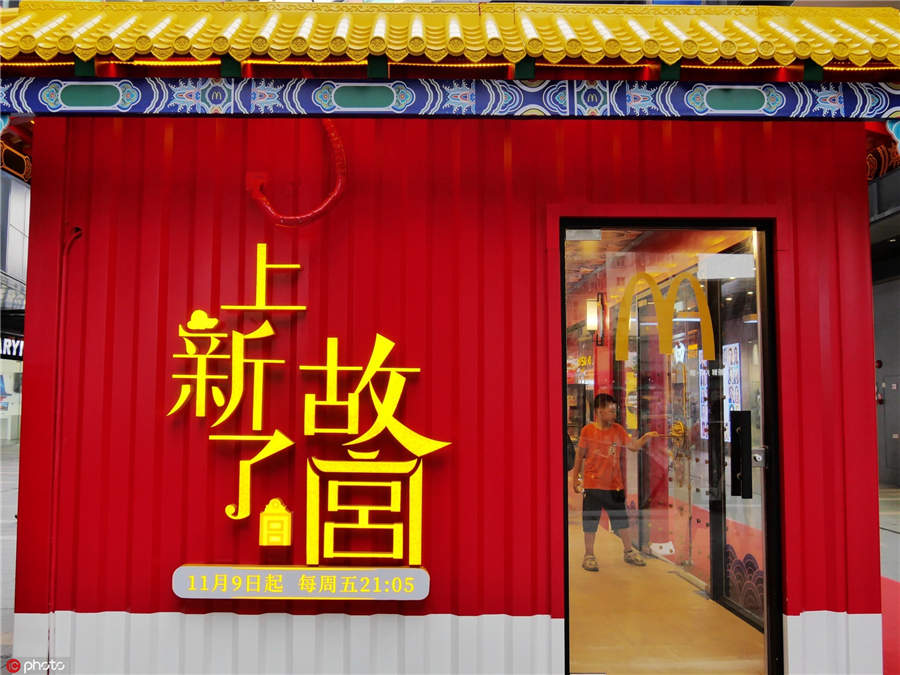 A McDonald's pop-up dessert shop themed on the Palace Museum, also known as the Forbidden City, opened Monday in Guangzhou.
The decor uses architectural elements from the Forbidden City, such as the caisson on the ceiling, golden yellow glazed tiles, gold door handles, and a dragon throne. The combination of classic and modern styles is visually stunning.
This McDonald's dessert station is called the "imperial kitchen", and visitors can enjoy desserts by choosing their favorite ingredients.