Helping to build a healthy, beautiful business
Share - WeChat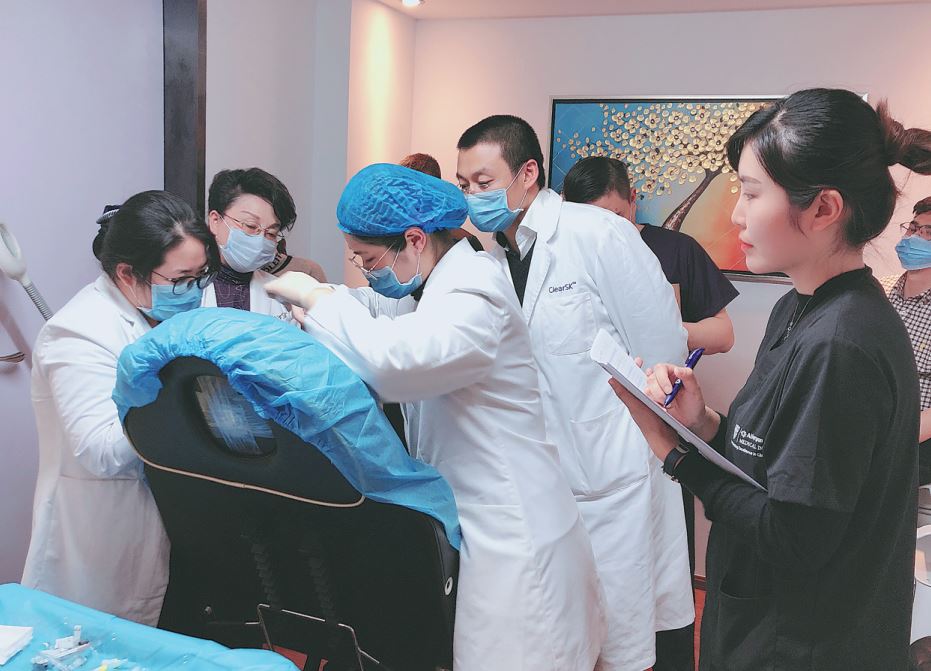 Allergan China wants to expand biopharmaceutical giant's presence in country and shape its medical aesthetics industry
White Wang, president of Allergan China, is a perfect example of the Ireland-based biopharmaceutical giant's localization strategy in China.
Wang was born, raised and educated on the Chinese mainland. With more than 18 years of experience in the traditional pharmaceutical industry, his ambition is to expand Allergan's presence in China and shape the country's medical aesthetics industry.
In a recent interview with China Daily, Wang elaborated on his vision and shared his thoughts on the nation's healthcare industry.
As the president of Allergan China, what are your plans and expectations for Allergan's development in China?
Globally, Allergan is taking a leading role in many subdivisions, including medical aesthetics and ophthalmology.
Unlike many renowned foreign enterprises, we entered the Chinese market only 10 years ago. However, the medical aesthetics market in China started to boom a few years ago and we caught the right time.
We are already a forerunner in the medical aesthetics market and will continue to lead its development. Through a series of measures, we are aiming to promote the healthy and sustainable development of the market.
In addition, our eye care business is quite competitive globally. Some of our eye care products have just entered the Chinese market. A product to cure retinal disease was introduced to China last year, and we are actively promoting the process of including the product in the nation's medical insurance system. In the meantime, we will introduce medical devices used in the minimally invasive surgery for glaucoma soon.
Therefore, in both the medical aesthetics sector and the traditional healthcare sector, we possess abundant product lines, and we are constantly embracing innovation. We are actively exploring new business models, such as integrating traditional business with the internet.
Finally, we are attracting talents from all walks of life, creating a platform where all types of experts can communicate and grow together. For example, in Allergan China, we have recruited professionals from the internet industry, the traditional pharmaceutical industry, and the consumer goods industry.
How is your company helping to shape the country's medical aesthetics sector?
Rather than beating rivals, we are ramping up efforts to promote the industry's healthy and sustainable development. The medical aesthetics sector in China is relatively new and not fully developed, and the industry needs more qualified medical professionals.
This is why Allergan spent 100 million yuan ($14.54 million) to establish its first Chinese innovation center in Chengdu in April, which is used to educate and train injection physicians for free. This move reflects our position as the industry leader and incubator.
Allergan also offers educational exchange programs that allow Chinese doctors to learn from excellent international medical cosmetic institutions. The doctors are grouped by their clinical experience and skill level, and matched to different education programs.
Besides, the industry is short of professional managers. Many investors entered the market with abundant capital but limited knowledge, resulting in poor business performances. To create a healthy medical aesthetics ecosystem, we teamed up with a leading business education organization to establish an ecological camp in the medical aesthetics sector, where executives from different organizations can learn from professors, exchange knowledge and share resources.
Finally, one issue in the industry is information asymmetry. The millennial generation is a major consumption group of online information. They need basic scientific knowledge about medical aesthetics to help them make correct treatment decisions. Currently, there is insufficient access to quality information, and we are doing our bit to educate the market. This is our responsibility as an industry leader.