Allergan to offer training programs to medical cosmetics professionals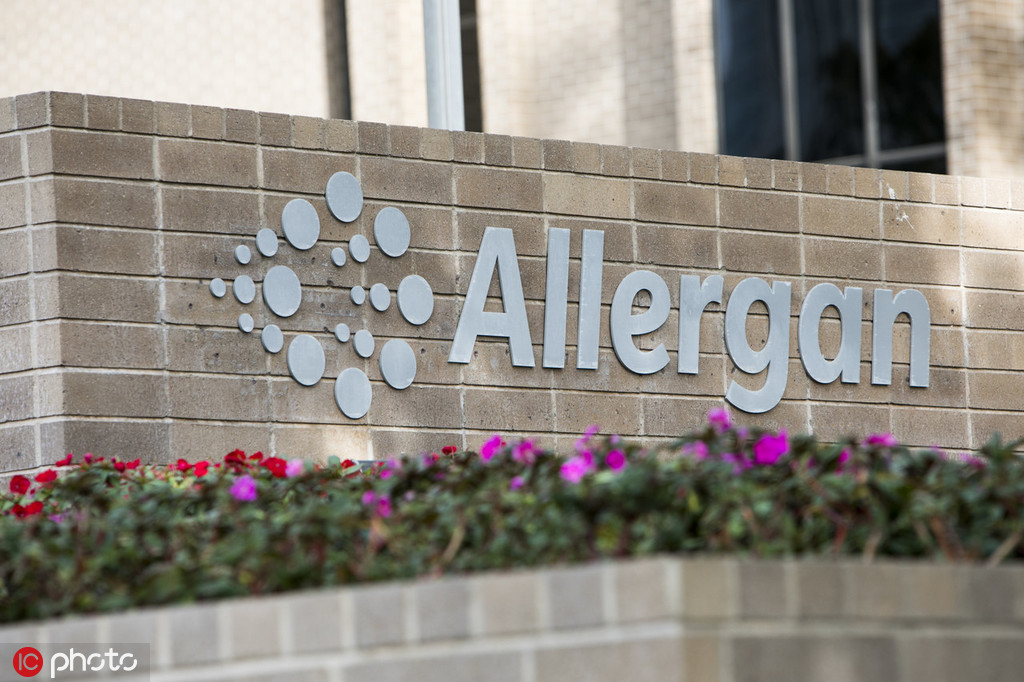 Ireland-based pharmaceutical giant Allergan is planning to increase investment in China and train more local medical cosmetic professionals, as the country's medical aesthetic industry booms and the sector is in urgent need of talents, said a senior executive.
"We are looking at training 5,800 medical cosmetic professionals, who have already got a medical license, in China this year," said Fan Jing, executive director of medical education at Allergan China.
Working with the Chinese Association of Plastics and Aesthetics, on June 13, Allergan China launched its first medical cosmetics course at its newly built innovation center in Chengdu, Southwest China's Sichuan province, to give medical professionals systematic training in areas such as anatomical basis, aesthetic evaluation, consumer communication and photography.
"There is no such medical cosmetic major in China's universities. All related knowledge needs to be acquired through other means, such as working experience, or communication with industry leaders and experts. China's medical aesthetic industry is exploding, and the public demand is surging, forcing medical professionals, techniques, products and institutions to make progress," Fan said.
She noted that China's medical cosmetic industry is expanding at an annual compound growth rate of roughly 20 percent, and the shortage of related professionals will reach 3,000 by 2020. "Systematic and standard training is in urgent need for the industry."
According to a recent report by SoYoung, China's leading medical aesthetic platform, in 2018, the market in China totaled 224.5 billion yuan ($32.4 billion), growing 27.57 percent on a year-on-year basis. In the past three years, the average annual growth rate of China's medical aesthetic market was 31.83 percent, and the market is estimated to grow at a rate of around 25 percent in the coming five years.
However, medical accidents in the market are a common occurrence. A report issued by cosmetic surgery app GengMei showed that in 2017, there were over 60,000 medical cosmetic clinics without licenses, which was six times that of registered ones. Those clinics conducted an average of more than 25 million surgeries every year, 150 percent higher than that of the registered clinics. Every year, around 40,000 medical accidents, such as infections and noticeable scars, took place in those uncertified clinics.
According to SoYoung, out of the 20 million medical aesthetic consumers, 64 percent are from the post-1990s generation, while 19 percent are born after 2000.
"Younger generation consumers lack self-protection awareness, leading to frequent chaos in the market, "said Jiang Hua, director of the Chinese Society of Aesthetic and Plastic Doctor under the Chinese Medical Doctor Association.
Li Qin, director of the Facial Rejuvenation branch of the Chinese Association of Plastics and Aesthetics, said that currently, there is no medical cosmetic-related major in the medical education field, and the industry is short of a systematic and standard training system.
"In clinical operations, practitioners with unknown backgrounds generally lack the necessary expertise in anatomical theory, aesthetic evaluation and consumer communication, threatening the safety of beauty seekers. Meanwhile, the lack of an educational system leads to a lack of medical cosmetic professionals, forming a bottleneck that limits the development of the industry.
"This is why we support Allergan's training courses in China. The systematic training enables medical professionals to make stepwise progress," Li said.
Doctors that successfully pass the training course will be issued a certificate approved by the Chinese Association of Plastics and Aesthetics, representing the highest authentication level in China's medical cosmetics industry.
According to Allergan, apart from the training in its innovation center, it also offers another education program that sends doctors overseas to learn from excellent international medical cosmetic institutions. The doctors are grouped by their clinical experience and skill level, to match different education programs.
"We plan to launch an online digital education platform this September, in order to offer doctors more convenience, because they can get online training whenever they want," Fan said.
Public data showed that Allergan is taking a dominant place in China's medical cosmetic market.
In terms of breast implants, 43 percent of the world's breast prosthesis are provided by Allergan, and China has become the top country for breast implant surgery. Allergan was listed on the New York Stock Exchange in 2013.