Wang: China, Japan should bolster multilateralism, oppose unilateralism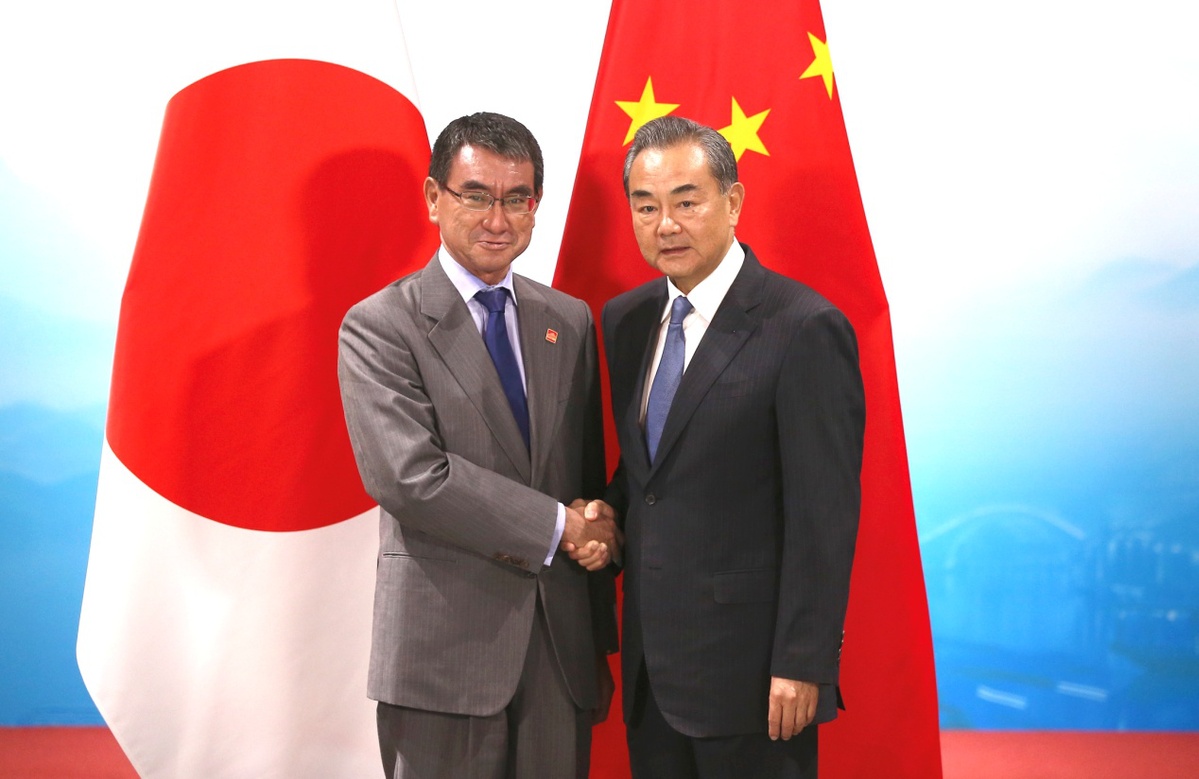 China and Japan should strengthen multilateral cooperation and oppose protectionism and unilateralism of all kinds, State Councilor and Foreign Minister Wang Yi said on Tuesday.
Wang made the remark when meeting with Japanese Foreign Minister Taro Kono in Beijing.
The two countries should uphold multilateralism, free trade and the international system with the United Nations as its center, he said.
Wang said the China-Japan relationship has further improved and developed in recent period and both sides should cherish the hardly won result.
China is willing to continue to strengthen the political basis for bilateral ties and promote mutual trust and cooperation according to the principles of the four political documents between China and Japan, he said.
Wang called for efforts from both countries to keep close communication and expand the consensus of cooperation in such areas as politics, economy and people-to-people exchanges, in order to create necessary conditions and good environment for the high-level political exchanges in next step.
The State Councilor reiterated China's principled position on sensitive issues between the two countries, urging the two sides to strengthen risk prevention and control, deal with conflicts and differences in a constructive way to jointly improve bilateral ties.
He also reiterated Beijing's opposition to Washington's deployment of land-based intermediate-range missiles in the region.
Kono said the Japanese side is willing to work closely with China in deepening cooperation, promoting people-to-people exchanges and appropriately manage differences to ensure positive results of the bilateral high-level political exchanges in next step.