Consumption upgrade powering demand for luxury goods
Share - WeChat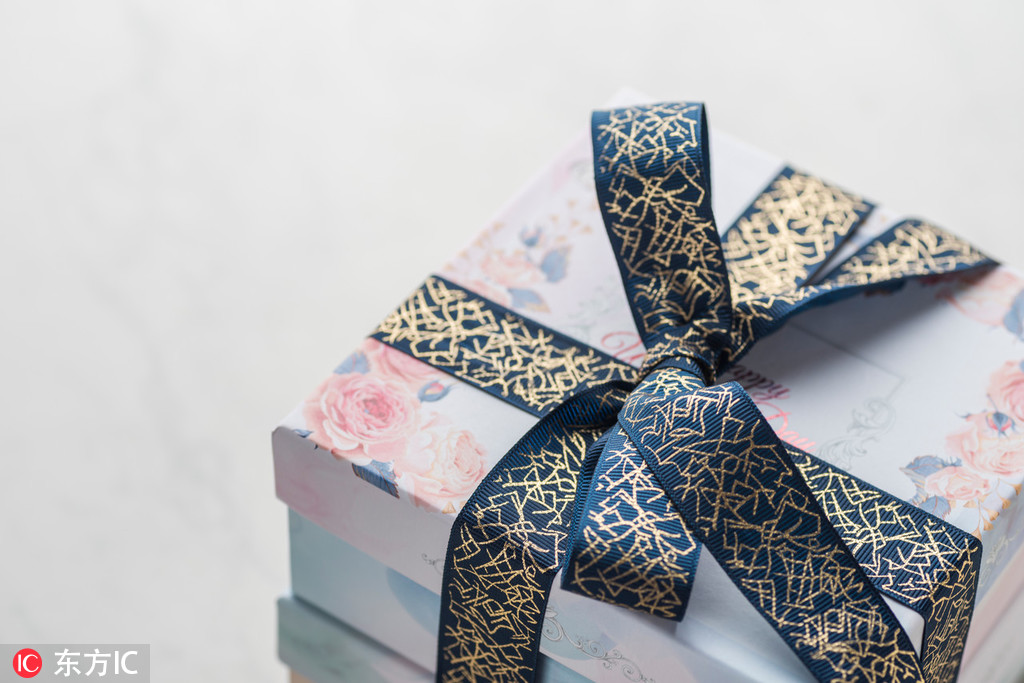 Chinese consumers are expected to contribute 41 percent to the global luxury goods market by 2025, up 8 percentage points from last year, as more young consumers are willing to pay for exclusive products amid the country's consumption upgrading and digital marketing boom, experts said.
The Chinese luxury goods market grew by 6 percent to surpass 110 billion euros ($122 billion) in 2018.About 48 percent of consumers were younger than 30, according to a recent report from Boston Consulting Group.
Luxury goods mainly include bags, shoes, clothes, jewelry, watches and accessories such as glasses, scarves and hats. The average annual growth rate of the luxury goods market in the country is expected to remain at 5 to 6 percent by 2025, it said.
Kher Tean Chen, managing director and products industries lead for Accenture in China, said consumption upgrading is increasing demand for luxury goods in China.
"About half of Chinese consumers prefer famous brands and they are more willing to pay a higher price for better quality, healthy or environmentally friendly design and optimized function," Chen said, referring to an Accenture research report.
Crystal Hao, a partner at Boston Consulting Group, said young Chinese consumers, who have entered the job market and are seeing incomes rise, have shown a strong preference for commodities that can help them establish their identity in society. And many customized and fashionable designs of luxury goods meet their requirements.
She said the digital strategies adopted by companies are also creating new consumption. "Many promotional activities of fashion icons, cyber celebrities and livestreaming broadcasters on social media significantly influence younger generations and increase their willingness to purchase goods."
"Young Chinese consumers are affected by digitalization in many ways," she said, adding that about 80 percent of consumers search for information online and purchase offline, 30 percentage points higher than the global average.
The global personal luxury products market is expected to expand 4 to 6 percent this year to reach 271 to 276 billion euros, with the Chinese mainland a major contributor, according to another report from consulting firm Bain & Company and Italian luxury trade association Fondazione Altagamma in July.
Chinese born after 1990 will shape the future luxury market as they "have significant spending force as proud and empowered impulsive buyers", according to the report.
George Ren, senior partner at consultancy Roland Berger, said people in third and fourth-tier cities are also becoming new consumers because they have more access to luxury goods both through offline stores and e-commerce.
Luxury goods brands have reported positive performance in the Chinese market. French cosmetics group L'Oreal said its sales revenue from the Asia-Pacific region surged 30.4 percent to reach over 4.6 billion euros from January to June, outperforming all other zones. It said the strong growth was driven by Chinese consumers. Consumer products and luxury brands such as Lancome performed especially well in China, it said.
French luxury brand Hermes reported its sales in the second quarter of 2019 in late July, saying growth in the Asia-Pacific region reached 20.7 percent, ranking top among all regions, and the good performance in the Chinese market was a major contributor.
Other regions contributed 43.7 percent to total revenue of Italian brand Moncler in the first half of 2019. The company told China Business Herald that China has become the company's biggest market.
Hao said global luxury goods companies have invested more in marketing and localization in China, with targeted designs, frequent exhibitions and promotional events, as well as inviting Chinese idols to be brand spokespersons.
Although 88 percent of consumers still purchased goods in offline stores, online channels offer great potential for the future, according to Hao.
"Luxury goods brands used to rent a store with two or three floors for advertising. But when rents rise and shopping mall revenue declines, they need to put more resources into building digital channels for selling and marketing."
French watch and jewelry maker Cartier held an exhibition in the Palace Museum in June and July. Fashion label Louis Vuitton became the first luxury brand to join Chinese e-commerce platform Xiaohongshu, which is popular among young consumers, in May.
Ren said since some consumers are becoming more cautious, luxury brands should improve branding and design to enhance uniqueness.
Chen said brands can also emphasize their role in corporate social responsibility, such as environmental protection and animal protection, to meet the expectations of more socially conscious consumers. They can also explore rental of goods amid the development of the shared economy in the country.