US politicians turn blind eye to evidence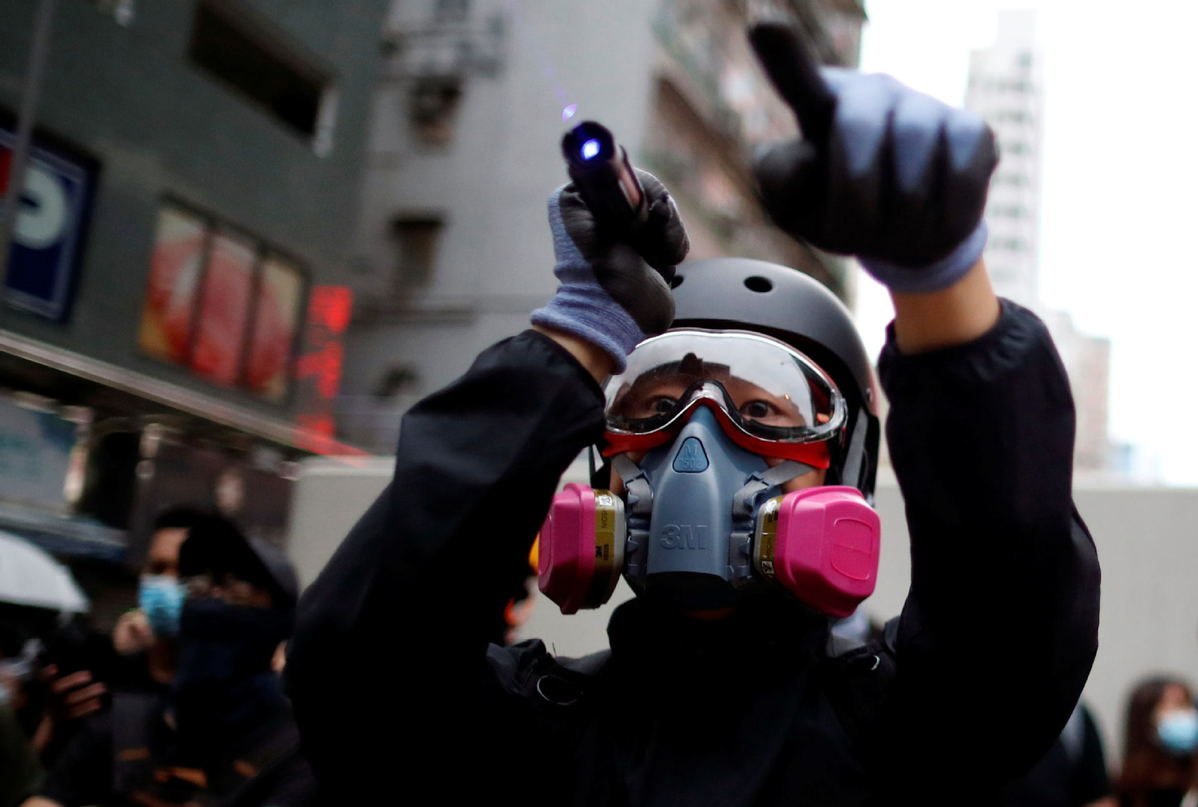 The demonstrations in Hong Kong, which have now entered their 11th week, have turned increasingly violent. Yet politicians in Western countries, especially those from the United States, have raised their voices in support of what they claim is a peaceful movement for democracy, freedom and human rights.
In fact, Washington never misses any opportunity when there is any social unrest in a developing country to meddle in its internal affairs. It usurps any protests to preach its Western-style democracy and whip up anti-government sentiment.
To fathom the depths of US interference, one needs only look to Latin America, where US intelligence, taking advantage of social unrest, successfully plotted and overthrew several governments. Or the Middle East, where in the "Arab Spring" eight years ago, Washington was the string puller behind mass uprisings that eventually led to regime change in various countries and plunged the region into unrest and instability till this day.
Likewise, when young people took to the streets in June to protest an amendment to the Hong Kong Special Administrative Region's Fugitive Offenders Ordinance, some in the US saw it as an opportunity to use the same tactic against China. Recent remarks from a few prominent US political figures have only made Washington's repeated denials of involvement untenable, if not ludicrous.
According to media reports, US House Speaker Nancy Pelosi, US Senate Majority Leader Mitch McConnell, US Senator Marco Rubio and Congressman Ted Yoho all accused the Hong Kong police on Aug 12 of violently suppressing the demonstrators and accused the Chinese central government of eroding democracy and freedom in Hong Kong.
One day later, former US secretary of state Hillary Clinton joined the chorus, encouraging Hong Kong people to speak out for democracy and freedom. Some remarks from these politicians even incited Hong Kong residents to engage in confrontation with the SAR government and the central government.
And US President Donald Trump, under increasing criticism at home for not speaking up on Hong Kong, struck a harder line last week, linking the demonstrations to a deal in the US trade war against China.
US attempts to inflame the unrest have naturally been met with strong opposition from China, as they constitute blatant interference in its internal affairs. Similarly, using a potential trade deal to try to coerce the central government to appease the insurrectionists demanding the resignation of the SAR's chief executive is equally unacceptable. The Trump administration should not deceive itself with the belief that China will succumb to US coercion.
The attempts by US politicians to whitewash the violent and perhaps terrorist acts in Hong Kong as a struggle for democracy and their deliberate ploy of smearing and undermining the efforts of the Hong Kong police to maintain law and order, lay bare the double standard the US employs and its hypocrisy when championing democracy and human rights worldwide.
These US politicians should be aware that the unlawful use of violence and intimidation, especially against civilians, in pursuit of political aims is the very definition of terrorism.
The messages of US politicians encouraging criminal and terrorist acts in Hong Kong should destroy the illusions any may still have about Western-style democracy. Despite the escalating violence, these challenges to the law are still described by the US politicians as peaceful calls for democracy.
These politicians' support of the violence in Hong Kong has revealed to people around the world the ugly side of Western-style democracy, since in the name of upholding democracy, the demonstrators have run roughshod over the rights of the majority of Hong Kong residents by repeatedly occupying public spaces, blocking roads and hijacking subway cars so that people cannot go to work. They have stormed the airport, forcing it to suspend operations. Radical elements have also attacked police officers, police stations and police family quarters, even passers-by.
In less than two months, at least 139 Hong Kong police officers have been injured trying to do their duty.
How would police in Western countries react to such violent demonstrations? Would they sit idle and let pandemonium reign? Would they stand by and allow innocent people's safety to be compromised?
Of course not. In the face of criminal acts happening under their nose, police in any law-abiding society, including those in Western countries, would act, just as the Hong Kong police have done, to restore order and serve the public. The Hong Kong police have been enforcing the law, fighting crimes and upholding social order.
Yet turning a blind eye to the evidence, some politicians in the US accuse the Hong Kong police of using excessive force. They are confusing right with wrong. Such typical US bias will not daunt the SAR government's endeavor to enforce law in the city.
Neither will US politicians trying to court the US public with their anti-China rhetoric be able to hoodwink the majority of Hong Kong people. Saturday's anti-violence rally at Tamar Park, which drew the participation of more than 476,000 Hong Kong residents, is clear proof that violent demonstrations in the name of democracy are doomed to reach a dead end, since they are against the interests of Hong Kong and its residents.
The author is a senior writer at China Daily.