China confirm 13-player squad for Asian Table Tennis Championships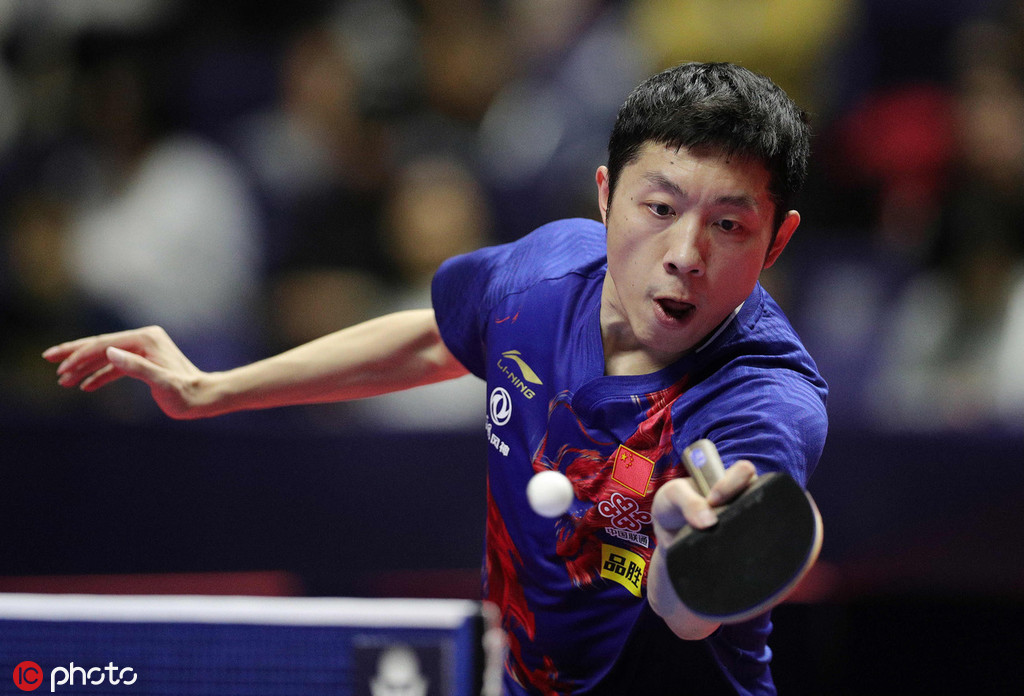 BEIJING - The Chinese Table Tennis Association has announced the country's 13-player squad for the Asian Table Tennis Championships on Wednesday, with men's singles world No 1 Xu Xin competing across all four categories, and captain Ma Long only taking part in the men's team event.
The biennial tournament will take place from September 15 to 22 in Yogyakarta, Indonesia, with seven gold medals on offer, namely the men's singles, women's singles, men's team, women's team, men's doubles, women's doubles and mixed doubles.
At the most recent championships in Wuxi, China, in 2017, Japan's teenage sensation Miu Hirano, then 17 years old, took the women's singles crown after defeating three of China's most established players in Ding Ning, Zhu Yuling and Chen Meng.
Having dominated the Asian Championships since the competition's inception in 1972, China is sending its best players to this year's event, with all the country's six female paddlers ranked among the world's top ten players, and five of the seven male players also being so.
World No 2 Liu Shiwen will play the mixed doubles event alongside her long-time partner Xu Xin, while the other mixed duo of China sees Sun Yingsha paired with Wang Chuqin.
China's 13-member squad for the 24th Asian Championships is as follows:
Men's team: Ma Long, Xu Xin, Fan Zhendong, Lin Gaoyuan, Liang Jingkun, Wang Chuqin
Men's singles: Xu Xin, Fan Zhendong, Lin Gaoyuan, Liang Jingkun, Wang Chuqin, Sun Wen
Men's double's: Xu Xin/Fan Zhendong, Lin Gaoyuan/Liang Jingkun
Women's team: Ding Ning, Liu Shiwen, Chen Meng, Wang Manyu, Sun Yingsha, Zhu Yuling
Women's singles: Ding Ning, Liu Shiwen, Chen Meng, Wang Manyu, Chen Yingsha, Zhu Yuling
Women's doubles: Ding Ning/Zhu Yuling, Wang Manyu/Chen Meng
Mixed doubles: Xu Xin/Liu Shiwen, Wang Chuqin/Sun Yingsha