Zhejiang Hailiang plans copper tube factory in US
Share - WeChat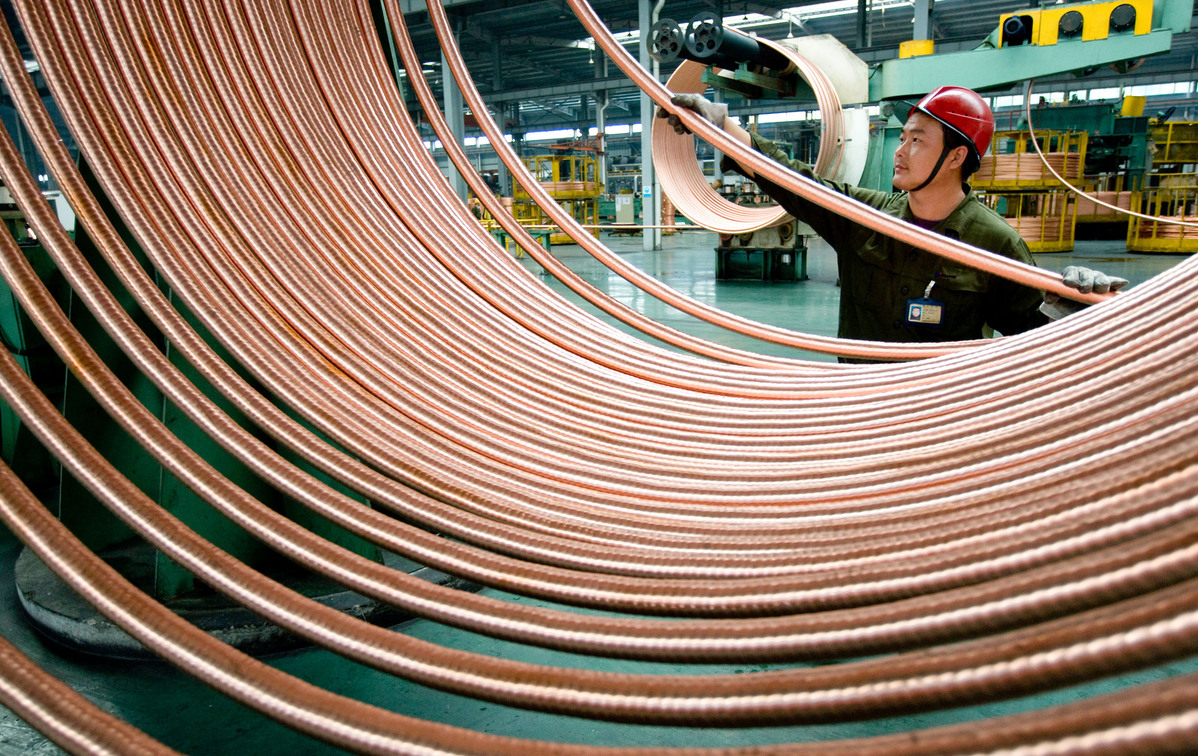 Zhejiang Hailiang Co Ltd recently announced plans to invest $165 million to build a copper tube factory in Sealy, Texas, a small city west of Houston. The company is one of the world's leading manufacturers of copper tubes.
Hailiang purchased the former BAE Systems facility and will build a 500,000-square-foot plant there. The project is expected to create roughly 250 jobs in the city, which has a population of more than 7,000 people, said Robert Worley, executive director of the Sealy Economic Development Corp (Sealy EDC).
Sealy City Manager Lloyd Merrell welcomed the company to the city.
"We are going to do everything we can to make it a success," he said.
As the city's first Chinese investment, Hailiang Copper Texas will be the third largest employer in the city after Walmart and the local school district, said Worley.
"We are very excited about this Chinese company coming," he said.
Worley expects the hires will come from both Sealy and neighboring Houston. He said that nearby Blinn College will work with Hailiang to train workers up to its needs.
The facility will be built by China Construction America, and the first phase is expected to be completed by 2022.
The company said the United States is its largest overseas market and it has been working on a master plan to set up manufacturing facilities in major markets globally.
Hailiang, which was newly minted in the Fortune Global 500 in July, began to entertain the idea of manufacturing in the US in 2017.
After surveying the states of Oklahoma, Arkansas, Kentucky and North Carolina, Hailiang selected Sealy as its site after considering factors such as labor, electricity, natural gas, logistics, taxes and incentives.
Michael Jiang, director of investment at Hailiang, said that building a copper tube plant in the US means that Hailiang could do business as a local supplier and save the company a minimum of 30 days on ocean freight and customs clearance.
"During the due diligence, we could tell that the US is quite friendly to foreign direct investment as a mature economy. It's easy to communicate with the local county, city, EDC(economic development corporation) and school districts. We are very happy with the local supporting staff, the transparency and efficiency, which make things a lot easier," Jiang said.
Jensen Shen, director for Asia, Australia and Oceania at the Greater Houston Partnership (GHP), said they have been emphasizing the development and diversity of Houston's economy.
"Hailiang is another success story in the durable goods manufacturing sector. This economic diversity will help Houston's economy continue to grow successfully," said Shen.