Real meaning of opening-up, rebalancing
Share - WeChat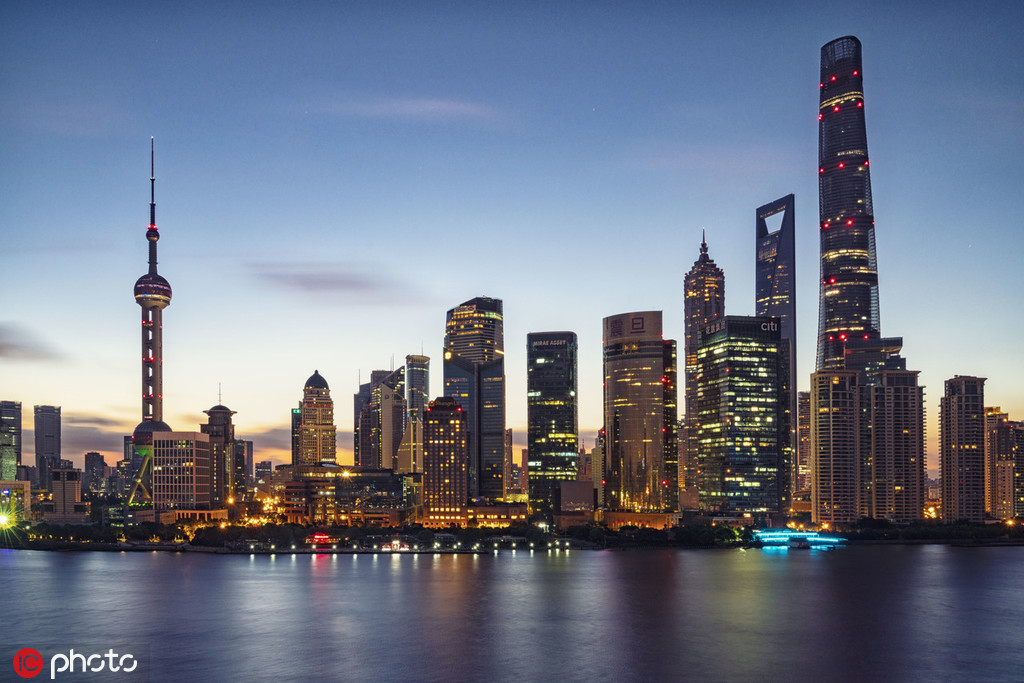 Foreign companies need to seize the opportunities to adapt to the new direction of China's industrial restructuring. This they have to do while adjusting the strategic layout for future investment in the country. For, the Chinese economy will continue to fare well despite external uncertainties.
To embrace the coexisting opportunities and challenges in the Chinese market, some major concerns among foreign dealmakers are whether China will experience an economic downturn; whether China will revisit its opening-up policy and set up additional restrictions or even take reciprocity actions on certain foreign investment, in light of the current international economic and political situations.
Such concerns are quite unnecessary. There is nothing in the current policy orientation in China that should dent the confidence of foreign investors.
The final outcome of the China-US trade consultations is yet to be seen. Its impact on the Chinese economy and national strategy is not entirely predictable at this stage. But, in general, we at Zhao Sheng Law Firm are positive about China's commitment to its opening-up policy and are optimistic about China's economy and business environment.
While foreign companies are concerned about the ongoing progress of the China-US trade consultations, they should instead tailor their business models in a timely manner, with the right legal and policy advice.
We are encouraged that President Xi Jinping announced at the G20 summit in late June that China would launch a series of major initiatives to accelerate the formation of a new landscape of further opening up. These initiatives strive to achieve high-quality development, including broadening market access, enhancing alignment with international economic and trade rules, strengthening national and equal treatment, protection of intellectual property rights and lowering of imports tariffs.
The country's series of pragmatic measures, like shortening the negative lists for foreign investment, highlight its courage and determination to persist in expanding its openness to the rest of the world, allowing foreign capital into projects for high-quality development of the nation's economy, as well as injecting more confidence and vitality into the global trade.
Opening up to international economic cooperation has continued to be China's main focus, despite the external uncertainty. In 2018, China drastically reduced the negative list of foreign investment access and won unanimous praise at home and abroad.
China's trade with some countries has seen rough weather, but the mainland as a destination of trade and investment retains tremendous potential and vitality. In June, China's negative lists were reduced again as promised.
Official data showed that in the first half of this year, foreign investment in China increased 7.2 percent year-on-year to 478.33 billion yuan ($67.4 billion), and continues to rise against the backdrop of the global decline in cross-border investment.
To understand China's policy orientation, "rebalancing" is the other key word. In addition to "opening-up", it summarizes the changes in China's evolving economic and social development. Both of them shed light on better business opportunities for foreign enterprises operating in China.
Economic and social rebalancing has become one of the top priorities for Chinese regulators and is regarded as essential to achieving China's long-term development goals, as reflected in both the 12th Five-Year Plan (2011-15) and the 13th Five-Year Plan (2016-20), China's economic development blueprint.
With the emphasis on rebalancing, it is expected that China will position itself as a key point of innovation, shift its economic drivers from heavy industry and manufacturing toward more sustainable economic forms, reform its financial system further, shift regional and demographic focus of economic policy and fine-tune attitude and structure.
There will be significant changes opening up new opportunities for foreign enterprises, especially in industries that reflect the country's desire to move up the value chain and transition toward being a high-end economy.
We have continued to see and advise on significant foreign investment transactions in China, and are sure strong foreign investment appetite still exists in asset management, healthcare, education, TMT and consumer sectors in particular.
Hints can also be seen from outbound M&A deals. China has substantially reformed its investment regulatory regime since late 2017, providing more deal certainty to outbound transactions and support for Chinese enterprises' outbound investments that are in line with the nation's outbound investment policy.
Despite the international economic uncertainty, Chinese companies are driven to catch up on deals for safety or commercial reasons. They are still very active globally in terms of outbound deals, especially on investment opportunities in infrastructure, power and high-tech sectors.
Eric Liu is a managing partner of Zhao Sheng Law Firm, and Linklater's joint operation partner in China.