Shared prosperity via foodstuffs
Share - WeChat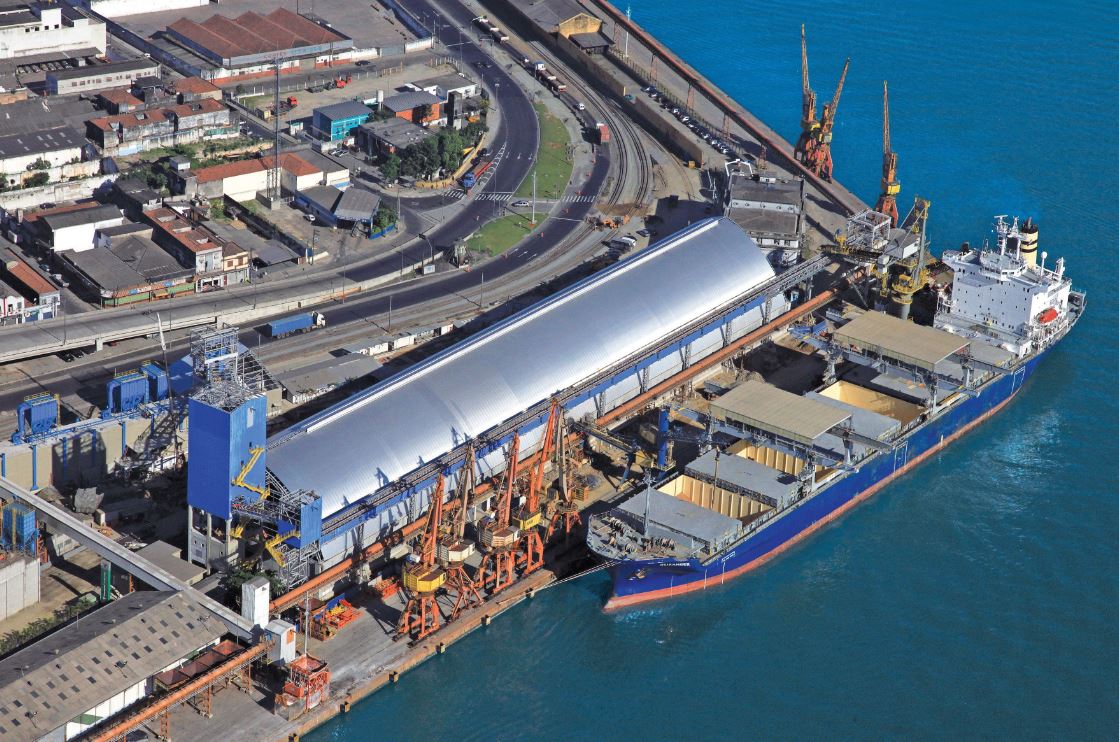 Farm products giant COFCO bolsters BRI economies, in the process ensuring China's grain security
COFCO Group, China's biggest agricultural products supplier by sales revenue, will continue investing in economies participating in the Belt and Road Initiative to ensure grain security for China while bringing shared prosperity to others in the long run.
China's consumption upgrade presents many opportunities for BRI economies to export lifestyle-related foodstuffs like sugar, dairy, meat and edible oil to the mainland. Such economies will likely benefit, given their surging production capacity in the agricultural sector, thanks to modern agricultural technologies and solutions made possible by the BRI.
This year, the Beijing-headquartered group has signed a trade agreement with Cambodia's commerce ministry to buy high-quality rice. Other recent deals cover rice, wheat and corn in Thailand, Laos and Kazakhstan.
COFCO Group also established a center for corporate shared services in the Porto region of Portugal in December 2018. The center is scheduled to start operations this month and will create up to 400 new jobs across information technology, procurement, human resources and finance, providing unified, professional services to COFCO's international businesses globally, ranging from trade, warehousing, and logistics to processing of grain, oils, cotton and sugar.
Lyu Jun, COFCO's chairman, said the group's next step would be to speed up its expansion in major grain producing regions such as the Americas, Central Asia, and the Black Sea area. This move would look at emerging production regions and key logistics hubs.
"We will also step up strategic investments in ports, warehouses, logistics, and processing facilities to participate in mutually beneficial international grain production via various means, including agricultural services, storage, transportation and processing, and trade and procurement," he said.
As COFCO expects to strike a balance between supply and demand on an even higher level and create a more diverse import scenario, it will deploy more resources in BRI economies to accelerate cultivation of farmland, enlarge area under cultivation, adjust crop structure, enhance production technology and increase total supply capacity.
COFCO currently has total assets of 560.6 billion yuan ($80 billion) and earned 471.1 billion yuan in sales revenue in 2018. Its total annual turnover, global storage capacity and annual processing capacity are 150 million metric tons, 31 million tons and 90 million tons respectively, company data showed.
"We will give priority to areas that matter, like China's grain security, as well as increase investment in grain, oil, sugar and cotton to gain more global market share," said Lyu.
COFCO's global operations reaped handsome dividends in terms of establishing wider and greater sources of agricultural raw material throughout the world since 2016.
In that year, it acquired the remaining shares in COFCO Agri, previously Noble Agri Ltd, and Nidera.
Since then, the group has been running a new grain terminal at the Mykolaiv seaport in Ukraine, which is able to transport 2.5 million tons of agricultural products and store 136,000 tons of grain.
It also established a company in Vladivostok to develop businesses including warehousing and logistics, food imports and processing of agricultural products in Russia's Far East region.
As a centrally administrated State-owned enterprise, COFCO also hopes to bring in more strategic investors consistent with its development strategy, rather than those that focus only on short-term benefits.
Wang Zhimin, a professor at the Beijing-based China Agricultural University, said China has become the world's largest market for food trade. Supported by the BRI, food trade between China and its partners is expected to grow rapidly. It is critical for the group to build efficient global supply and logistics networks.
"In the long run, Chinese consumers' daily diets will shift from low-protein to high-protein food. Exports of edible oil will increase, while soybeans will increasingly be used as animal feed to boost pork, beef, fish and milk output," he said.
In addition to booming home market, he said rising incomes and accelerating urbanization in economies related to the BRI also are driving demand for more diversified and convenient diets. Higher income has also increased the consumption of dairy products, meat proteins and vegetable oils.
"The demand for milk, yogurt, juice and soft drinks will provide all sorts of opportunities for food and ingredient businesses. We have seen lots of potential in this sector in both China and other global markets, especially developing markets," he said.
Keen to gain more market share in fast-growing markets, Mengniu Dairy Co Ltd, COFCO's dairy subsidiary, opened a factory in Cikarang industrial zone in West Java province of Indonesia. It is the Chinese dairy maker's first factory in Southeast Asia.
With 300 million yuan in investment, the plant has reached a capacity of 260 tons, and the annual output value is expected to touch $160 million. The factory is expected to generate 1,000 jobs within five years, having become operational in December last year.
The factory mainly produces probiotic drinks and yogurt products under its YoyiC brand. Some other products of the company are also sold in Singapore, Malaysia, Cambodia and Myanmar.