China's first privately developed aircraft signs 100 intent orders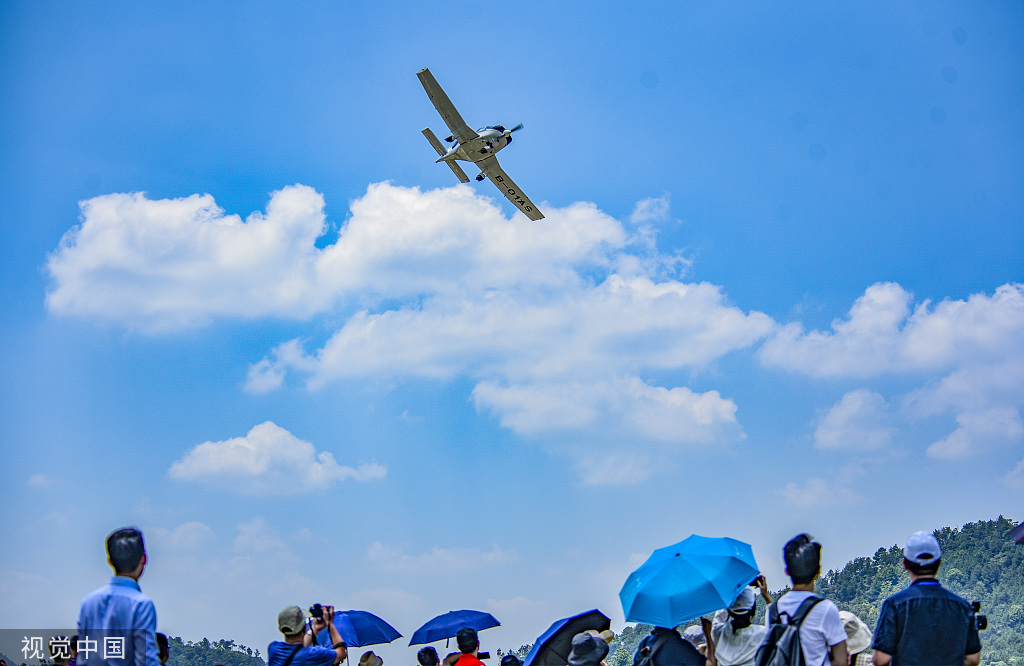 Zhao Haiyang, general manager of Wutong Aviation, said the GA20 has first-class performance, and advanced self-owned core technologies in the world, and thus the company is confident of its sales in the global market.
Guanyi began to develop the GA20 for multiple purposes such as aviation training, private aviation and tourism in 2014. The plane made its debut in Nanchang, capital of Jiangxi, on May 21, 2018.
With an overall length of 8.1 meters and a wingspan of 9.4 meters, the plane is powered by a Lycoming O-320 engine and equipped with a Garmin aviation system.
On Sept 19, the plane made a 26-minute maiden flight at an airport in Nanchang, and ascended to a height of about 300 meters, made a number of routine tests, before landing smoothly.
On March 11, GA20 completed its first public test flight at Hengdian General Airport in Zhejiang.
Guanyi will complete 200-300 test flights in accordance with Civil Aviation Administration of China requirements, and plans to start the plane's industrialization process, after obtaining certification, around 2020.