Aligning growth plans with China's needs
Share - WeChat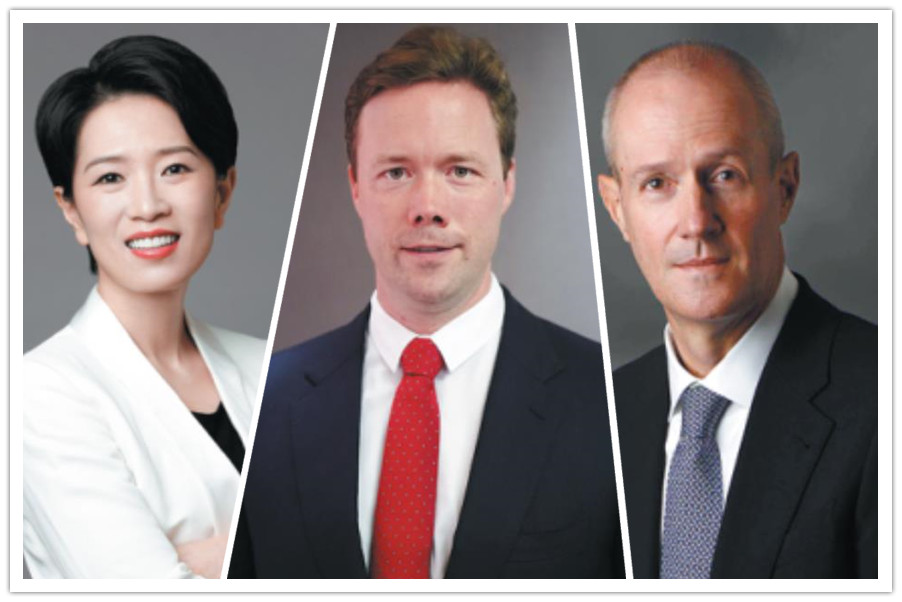 Country is transforming its economy in response to trends of clean energy, affordable healthcare, urbanization, Internet+
Editor's Note: China's economy has maintained stable growth, increasing 6.3 percent year-on-year in the first half of 2019. China Daily invited senior executives of multinational companies to share their views on the nation's economic development and outlook.
Q1: Overall Chinese economic growth has slowed in recent years, but the top-line numbers remain relatively robust. This means some sectors are growing well to compensate for any hard-hit sectors. In what areas of the Chinese economy do you plan to increase investment or employment?
Q2: Retail sales and consumption have been a bright spot of the Chinese economy. What business opportunities do you see as China continues to pursue higher-quality growth that is increasingly driven by services and consumption?
Q3: What do you see as the most resilient part of the Chinese economy and how do you plan to align your business with it?
Q4: Uncertainty about trade with the United States has created risks in the Chinese and global economies. How has your company adjusted to these uncertainties? Which sectors of the economy are the most promising? Which are most affected by trade uncertainties?
Q5: The Chinese government has announced a series of policies to open the economy to foreign investment, to transform finance, and to promote private enterprises. How are you planning to take advantage of these policy changes?
Q6: Many observers believe China is on the brink of a significant technological transformation. How does your company plan to take advantage of tech opportunities in China over the next decade?