IMAX China H1 earnings rise
Share - WeChat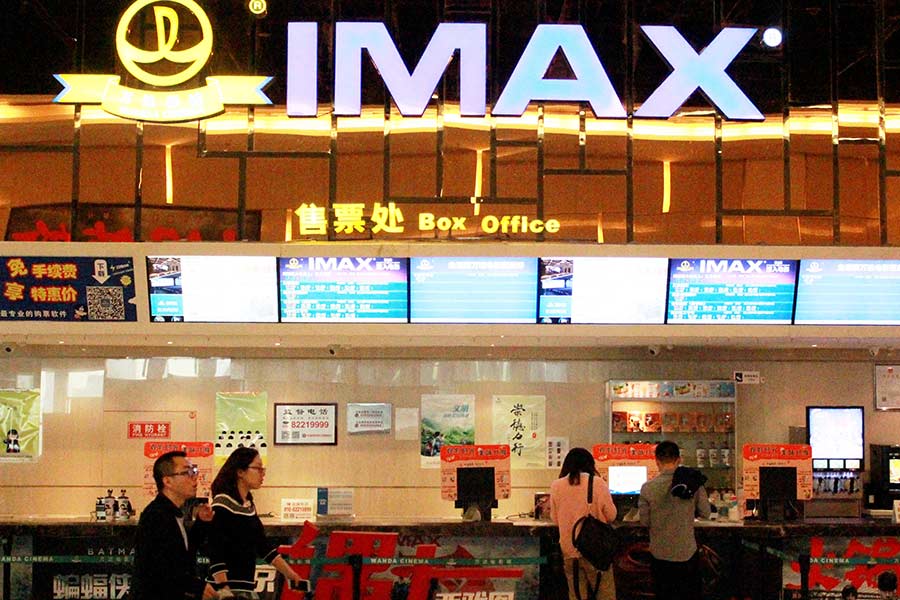 Animation hit Ne Zha bolsters firm's efforts to boost presence in nation
IMAX China Holding Inc, a unit of global entertainment chain IMAX, reported on Wednesday its revenue for the first half of this year rose 15.1 percent year-on-year to $59.3 million, driven by strong growth in its theater network business.
IMAX China continued to see strong demand from its business, the company said in its financial report. The statement came after IMAX China's recent announcement to expand its partnership with theater chain CJ CGV Co Ltd to open 40 new IMAX theaters featuring IMAX laser projection systems across China.
As of June, the company has signed contracts for 51 theater systems during the period, up from 34 in the same period of last year.
To date, there are over 600 IMAX theaters across China.
Although official data suggested a drop in China's total theater visits and box office receipts for the first six months of the year, an executive from IMAX China expressed confidence going forward.
Richard Gelfond, chairman of IMAX China, said the IMAX theaters' technology in premium screens would cater to the Chinese audiences' strong and growing demand for high-quality films.
The box office receipts of films screened in IMAX theaters hit $236 million in the first half of the year, up 24 percent year-on-year. That contrasted with the 31.17 billion yuan ($4.53 billion) of total box office revenue by films in the same period, down 2.7 percent year-on-year.
The recent hit animation film Ne Zha, which has garnered over 1.2 billion yuan as of Wednesday, is a good example. IMAX China said revenue from the IMAX theaters has taken about 8 percent of the film's gross in China, and 1 percent of total screen share.
According to the company, the new animation hit grossed an estimated 54 million yuan in box office revenue during the opening weekend, a record high among the company's highest-grossing animation movies in China.
"We have witnessed continuous profit in the box office of films screened in IMAX theaters for the first six months of this year … and we see that continuing to happen in the future," Jim Athanasopoulos, chief financial officer of IMAX China, said in a previous interview.
Chen Shaofeng, a professor in culture and entertainment at Peking University, said IMAX China's strong growth in its network is in line with Chinese audiences 'increasing demand for a better watching experience.
"Today the theater chain market is more or less stagnating, and many leading theater chain owners are seeking ways to attract and retain an audience, with the tech-embedded advanced watching experience being a focus of choices for the moviegoers," Chen said.
More changes to maximize the film watching service will happen among major theater chains in the near future, Chen said.