IMAX 2018 box office receipts increase 16%
Share - WeChat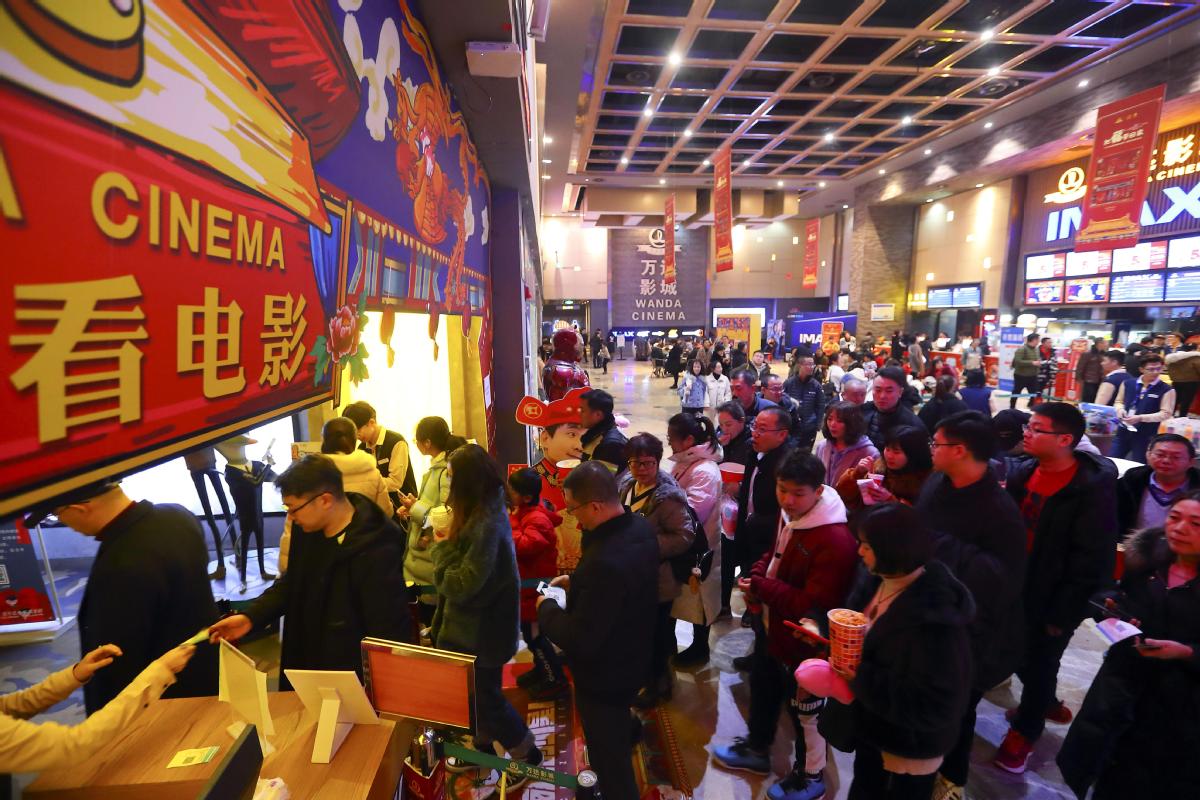 Box office receipts from IMAX screenings soared in China last year, with Chinese films accounting for more than 30 percent of the total proceeds.
IMAX China Holding Inc reported on Wednesday that the total box office receipts for IMAX screenings in China hit a record high of $337 million in 2018, up 16 percent year-on-year. Among all of the movies screened, Chinese-language films accounted for 30 percent of IMAX China's total box office, up from 24 percent last year.
"Over the past six months, our box office performance and revenue generating power of the network has been on the upswing... We differentiated the IMAX experience, increased awareness of the IMAX brand and refined our programming strategy, which helped deliver our strongest box office year ever in China," said IMAX China Chairman Richard L. Gelfond.
The strong box office performance has been beneficial for IMAX China, the company said. It reported full-year revenue of $117.5 million in 2018, and gross profit of $75.3 million. Gross margin and adjusted profit margin increased 280 and 140 basis points respectively due to the box office surge, according to the company.
The IMAX performance came amid concerns that the industry growth rate was slowing due to tapering demand, said industry insiders and analysts.
"The audience's growing interest in IMAX shows that Chinese consumers remain willing to spend more on improved content and services, despite rising concerns that people are losing interest in cinemas during a time when consumer spending has been weakening," said Wang Yi, a senior analyst from Maoyan Research Institute, which operated under box office tracker Maoyan.
Although the total box office receipts increased by 9.1 percent and reached 60.98 billion yuan ($9.13 billion) last year in China, the growth rate dropped below 10 percent for the first time in three years. Box office receipts during the National Day (Sep 30-Oct 7) and pre-Spring Festival (Nov 25-Dec 31) holiday seasons dropped by 27.3 percent and 14.3 percent respectively, according to Maoyan.
"Instead of saying Chinese audience are tightening their belts, I would say they are becoming more rational about their film choices and getting pickier about content," said Wang. "Take The Wandering Earth as an example, its screenings surged and it maintained a strong performance during the holiday season despite the drop in overall cinema visits."
IMAX China's bet on sci-fi hit The Wandering Earth, which premiered during the peak Spring Festival holiday season (Feb 4-10), made it a success in film selections.
The total box office for IMAX screenings of the sci-fi hit exceeded 300 million yuan, according to latest data from IMAX China. "It has become our highest grossing film of all time in China, surpassing Avengers: Infinity War," Gelfond said.