STAR Market cools down on second day
Share - WeChat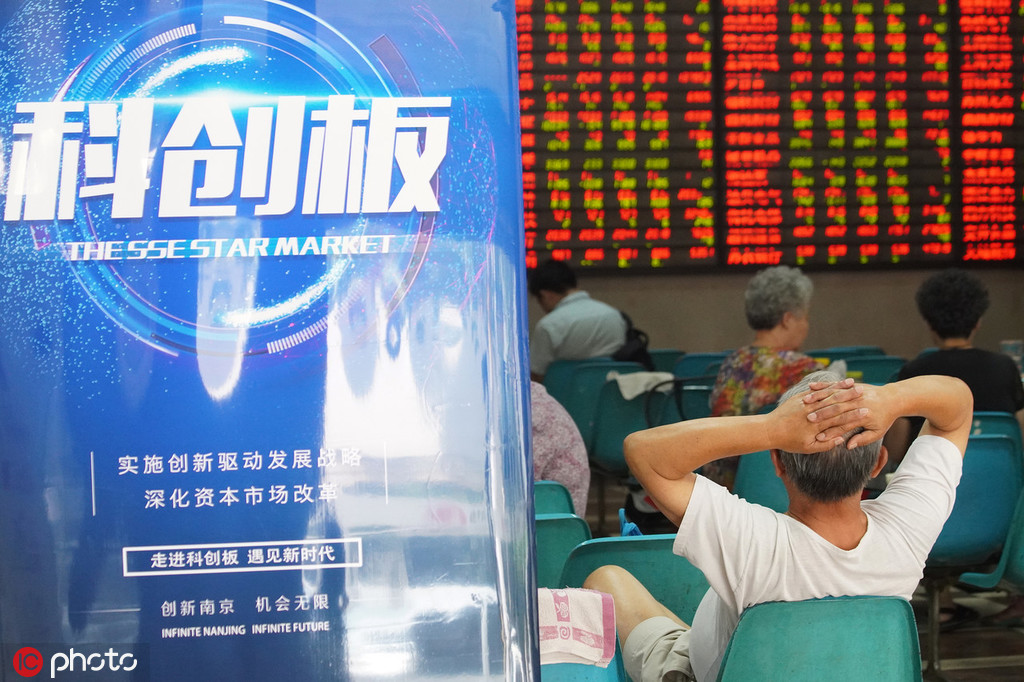 21 stocks declined on Tuesday; experts forecast volatile near-term performance
After an explosive first day when the first 25 companies on the STAR Market at the Shanghai Stock Exchange soared an average of 140 percent for the session, their second-day performance was more muted.
Only four companies gained on Tuesday. They were led by Semiconductor maker Espressif Systems (Shanghai) Pte Ltd, which posted the biggest increase of 14.24 percent for the day.
The 21 other companies declined in their second day of trading.
The likely culprit seems to be profit-taking. China Railway Signal and Communications Corp posted a daily loss of 18.42 percent. Shanghai-based integrated circuit maker Anji Microelectronics, which had vaulted up 400 percent a day earlier, saw its stock price decline by 8.81 percent.
Lynda Zhou, the chief equities investment officer at Fidelity International in China, said most of the 25 stocks were already trading at elevated valuations after the first day.
Zhou expects the near-term performance of the companies to be volatile. But she stressed the long-term prospects of the Nasdaq-style board is positive as the trading mechanism is market-oriented so the true values of companies will be realized.
Analysts from Ping An Securities said the new tech board will serve as an important reference point for other technology companies listed in other bourses.
The benchmark Shanghai Composite Index picked up 0.45 percent on Tuesday to close at 2899.94 points while the Shenzhen Component Index added 0.58 percent to end at 9175.83 points.
Technology-related industries including software, consumer electronics and 5G led the rise on the A-share main board, said market tracker Wind Info.
Jiang Qijia, a senior analyst at Shanghai-based financial service provider Noah Holdings Ltd, said the launch of the new tech board will serve China's economic transformation, which focuses on the development of strategic industries such as cutting-edge information technology and biomedical companies.
Progress has been made on listing standards and the trading mechanism at the new board. The STAR Market is an ideal venue for the Chinese companies that have been listed overseas but now plan to return to the A-share market, especially at a time of increasing uncertainties in the international markets.
The return of these companies, most of which are industry leaders in technology, will make the A-share market's industry structure more balanced and reasonable.
While financial and manufacturing companies used to make up the most of A-share companies, the inclusion of more technology startups can make the Chinese stock market an accurate indicator of the country's economy, Jiang added.
The STAR Market was officially launched in June and started trading on Monday.
By Tuesday, the SSE had received applications from 149 companies, of which 28 have had their initial public offering registration approved by the China Securities Regulatory Commission.