EU says UK must choose between May's agreement and no-deal Brexit
Share - WeChat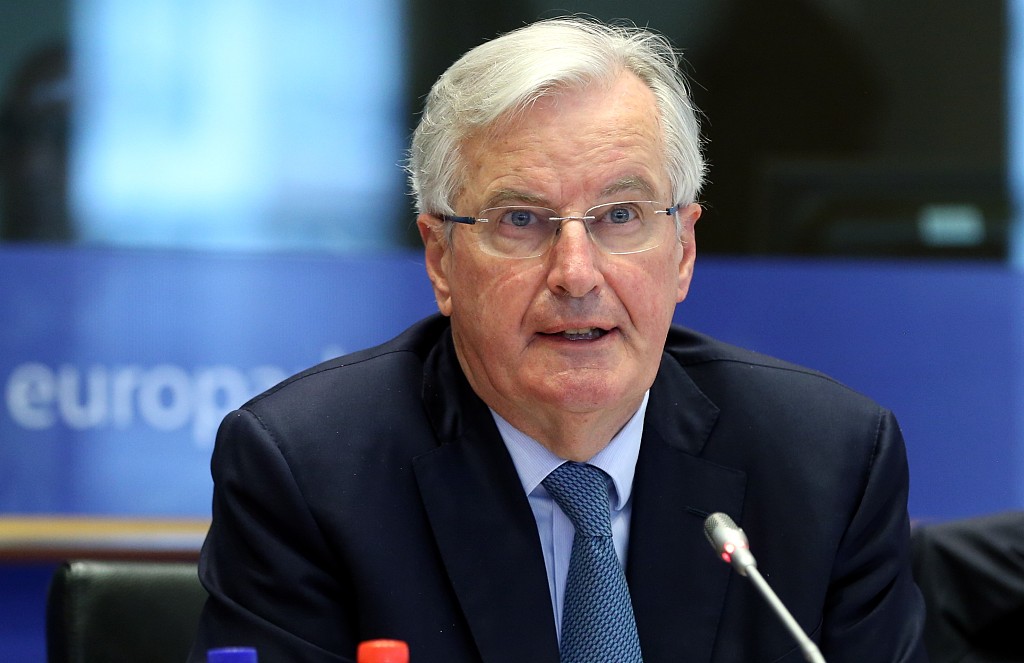 The European Union's chief Brexit negotiator has told the United Kingdom the unloved divorce deal Theresa May negotiated with the bloc that has been heavily defeated three times in the British Parliament remains the only way for the nation to leave in an "orderly manner".
Michel Barnier said on the BBC's flagship news and current affairs program Panorama that the only alternative – crashing out in a 'no-deal Brexit' – would be disastrous for the UK and that the nation would have to "face the consequences" alone.
He insisted the provisional deal agreed by the outgoing prime minister and the EU is the way forward, saying: "We have put in the document with the UK – not against the UK, with the UK – the legal answers to each and every point of uncertainty created by Brexit."
And he repeated the warning on the radio program Today, adding that Brexit in general is a bad idea.
"There is no winner in these negotiations," he insisted. "Brexit is a lose-lose game. Everyone will have to pay a price, the EU and the UK, because there is no added value to Brexit."
Barnier also said the UK never mentioned during negotiations that it would leave the bloc without a deal if it didn't get the deal it wanted.
Jeremy Hunt, who, along with Boris Johnson, is vying to replace May as prime minister next month, said on the Today program that the fact that the EU "never believed that no-deal was a credible threat" was "one of our mistakes in the last two years".
Both Hunt and Johnson say they want to reopen negotiations with the EU to seek a better deal. And both have said that, if the EU will not get around the table again, they will lead the UK out of the EU without a deal, something the business community and the UK's central bank have said would be catastrophic for the nation's economy. The Times newspaper said on Thursday the UK's Office for Budget Responsibility says a no-deal Brexit would force Britain into a recession and shrink the economy by 2 percent next year.
Meanwhile, the president of the Royal Society, the world's oldest national scientific institution, warned Hunt and Johnson in an open letter that the future of UK scientific research would be damaged by a no-deal Brexit.
Venki Ramakrishnan said the UK collaborates extensively with the EU, with one-third of UK research papers co-authored with EU scientists and with UK labs receiving tens of millions of pounds each year from the EU.
"The loss of support from European research grants and collaborations would have an immediate impact on innovation in the UK and stop valuable research in its tracks," he wrote.