'Lady Messi' wants to see some home improvement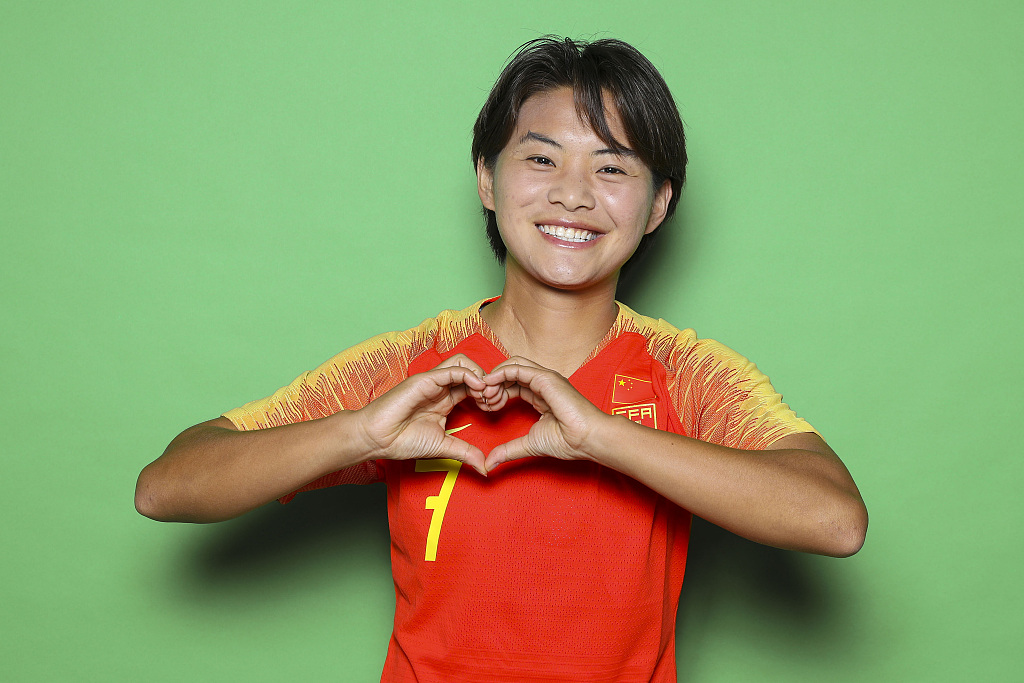 Wang Shuang urges Chinese league to try to match European standards
Wang Shuang believes a wholesale upgrade of China's professional women's league would help Team China's Steel Roses revive the glory days.
After leaving Paris Saint-Germain earlier this month, 'Lady Messi' kicked off the new Chinese season in style by finding the net to earn Wuhan Jianghan University a 2-1 win over Guangdong Huijun.
Afterward on Weibo, Wang acknowledged the passionate support of the local fans, but she's under no illusions that the league has a long way to go to catch up with Europe's elite divisions.
"There's a huge gap. Although the women's league is not as popular as the men's game in Europe, it still receives great attention," Wang said during a Tuesday interaction with fans on zhibo8.cc.
"In Paris, there are a number of hardcore fans of the women's team at each match. And before some important games, such as against Lyon, the club organizes comprehensive promotion to attract more spectators and create a great atmosphere.
"Each team knows how to promote itself and they are all very professional. As a pro player at the club, I felt so honored and motivated to play for the team."
Wang reckons a similar approach at Chinese clubs would quickly benefit Team China, whose last-16 loss to Italy at the World Cup last month underlined how far the Steel Roses - runners-up at the 1999 finals and 1996 Olympics - have let standards slip.
Apart from eventual winner the United States, the rest of this summer's World Cup quarterfinalists were European - evidence, Wang believes, of how important it is to nurture a strong domestic scene.
"We should guarantee the development of a better professional league," said Wang, who won more hearts back home when she broke down in tears after the 2-0 loss to Italy in Montpellier.
"The reason why there was seven European teams in the quarterfinals is because of the growth of women's soccer leagues in Europe.
"They have stronger body strength and greater soccer tradition. Considering they are so focused on building the women's game, it's natural that they've grown this fast.
"I hope the league in China can also improve in terms of better pitches, infrastructure and other aspects."
The premature end to Wang's two-year PSG contract has widely been attributed to her self-confessed difficulties in balancing club and country commitments, but she's stated that a return to Europe could be in the cards after next year's Tokyo Olympics.
The 2018 AFC Women's Player of the Year proved her immense worth both on and off the pitch during her stint in Paris.
The 23-year-old found the net seven times in the French top flight last term and became the first Chinese to score in the Champions League.
"In one season at Paris Saint-Germain, Wang Shuang really made her mark and won the hearts of all PSG fans," said Bruno Cheyrou, PSG Feminines sporting director.
"On the pitch she showed her true talents, seamlessly integrating into the squad and winning numerous individual awards.
"Off the field, she has become an iconic player who has contributed enormously to the club's reputation in China, with over eight million Chinese fans following her Parisian mini-series on social media."
Indeed, Wang's personal life has always intrigued fans, some of whom broached the subject of her love life during Tuesday's online chat.
"I'm still single and my requirement of any future boyfriend is that he treats me well," Wang said.
"When I'm off the pitch, I like watching movies and hanging around with my friends.
"I don't wear make-up very often ... but I will if I have to attend important events.
"Some of my friends always tease me for wearing sports jerseys too often in my daily life."