Suitsupply hoping to sustain double-digit growth in China
Share - WeChat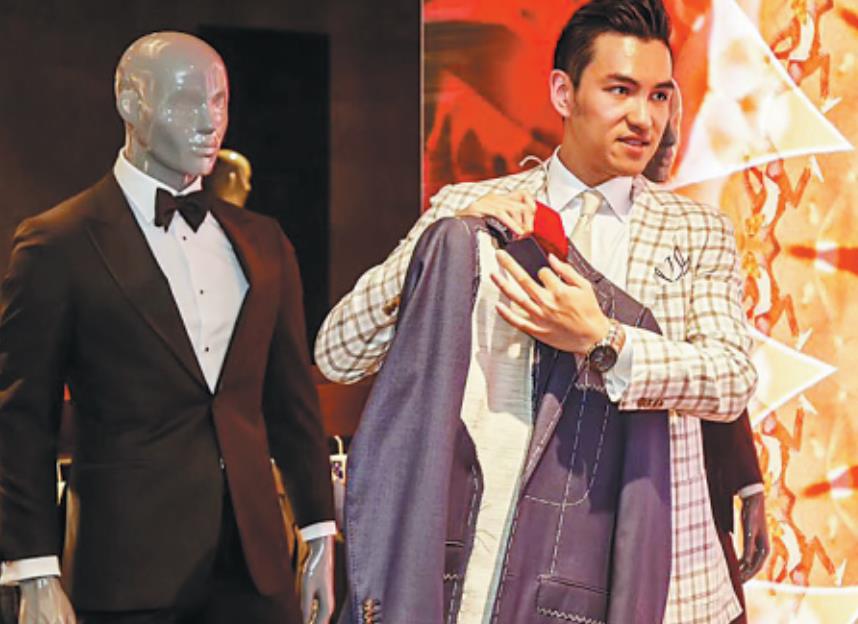 Dutch entrepreneur Fokke de Jong has built his menswear brand into a $400 million fashion empire and won over a galaxy of celebrities including Bruno Mars and Leonardo DiCaprio over the past two decades.
Looking ahead, however, the 46-year-old founder and CEO of Suitsupply is pinning his hopes on sustaining, if not accelerating, the company's double-digit growth in China, a market where men have been said to be "unsuitable for suits".
"The reason why Chinese men don't look good in suits is not because of their bodies, but because there hasn't been enough attention paid to creating a good fit," said De Jong when he visited China to discuss the opening of a number of new stores in the coming years.
Since entering China in 2015, the Amsterdam-based company has opened six stores in the country, including those in Shanghai, Beijing and most recently Shenzhen. Globally, it has expanded its presence with 110 outlets, including ones in Paris, New York, and one near Savile Row in London.
"In general, we have a strategy in China to add more. We believe in a growth path that is relative. It's harder to grow from zero to 10 stores than from 10 to 100," said De Jong, adding that his China team is looking at 15 to 20 cities in the country for potential locations.
The company plans to open another four stores in China by the end of this year, and then double its presence in 2020.
While the United States is now its largest single-country market with 45 stores, De Jong believes it's just a matter of time before China surpasses the US in terms of sales.
"China is now one of our top five markets. Chinese consumers have the style consciousness of the French and Italians, and the spending power of those in the US," said De Jong.
In 2018, sales from the company's Chinese stores increased by 35 percent year-on-year, 15 percentage points higher than the average annual growth rate of China's domestic luxury market estimated by consultancy firm Bain& Co.
"Maybe 10 years ago we would have found it extremely difficult to sell a suit in China, where everything was about logos and brands. But right now the timing for us is perfect," said De Jong.
While he argued that there is no one-to-one competition in today's world of luxury and fashion, the majority of Suitsupply's clients are coming from higher-end brands, which have long dominated the menswear market.
Essentially, the strategy of the company is to compete in the mid-market on price, but in the high-end market on quality.
Suitsupply claims to be able to provide suits of the same quality as those labeled Armani or Zegna, yet with a price tag that is less than one-fifth of the big names.
The claim is backed by a test done by The Wall Street Journal, in which a panel of judges selected by the US publication put the Dutch brand's $600 suit in joint first-place with a $3,600 one from Armani.
De Jong said he reduced costs by cutting out intermediaries in the production process, locating stores in cheaper "destination like" places, and spending as little as possible on marketing and advertising.
As one of the first in the luxury sector to adapt to the high-street model of vertical integration, Suitsupply controls everything from cloth weaving to final sales. It sources the majority of its fabrics from Italian textile mills, which also supply to the likes of Chanel and Burberry; has signed exclusive partnerships with a number of Chinese tailors to produce the suits; and opens and operates all of its retail outlets.