Why China loves buying British retail
Share - WeChat Investments prove tempting–but can go wrong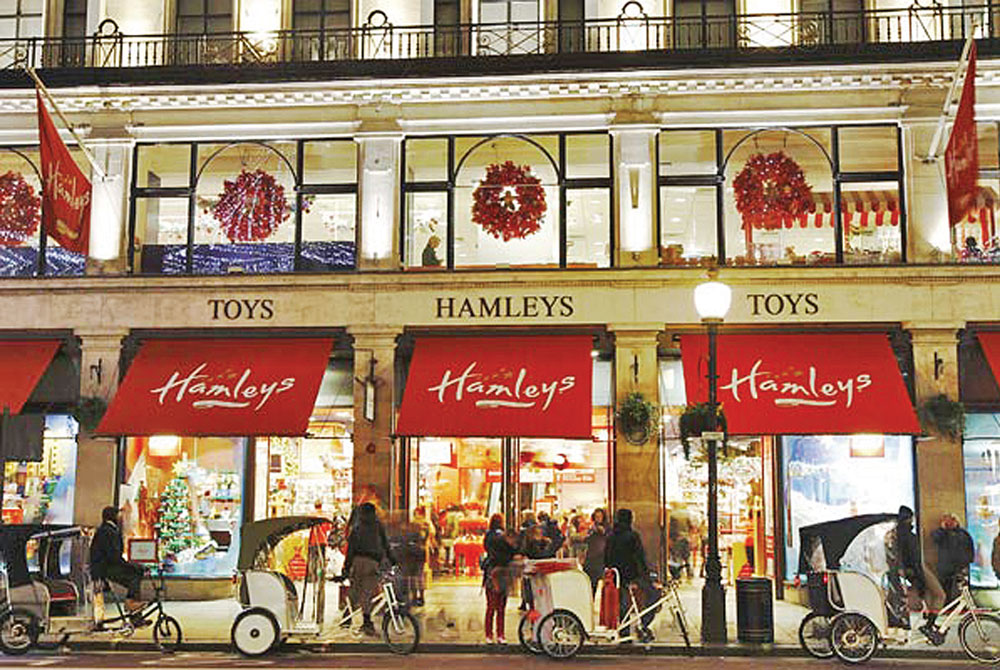 For many years, Chinese consumers have associated British brands with heritage, culture, quality and style, and in recent times, the low value of the pound has made it even more attractive for Chinese businesses to invest in the British retail sector.
Last week, it was announced that women's fashion retailer L.K.Bennett had been sold to its Chinese franchise partner just a month after going into administration, with Byland UK, set up by Rebecca Feng, who runs the company's Chinese franchises, coming to the rescue.
Retail experts said both branding and financial factors such as affordability would have been major factors in Chinese buyers deciding to acquire British brands.
"The UK market has some apparently strong consumer-facing brands which resonate with consumers internationally," said Jonathan Reynolds, an associate professor in retail marketing at Oxford University. "Currency weaknesses in sterling also make such acquisitions look like bargains, although tightening of credit availability for acquisitions has dampened this down somewhat."
Karl McKeever, director of retail agency Visual Thinking, said, "Britain is also well regarded for product design, manufacturing expertise and quality. Overall, this makes British brands attractive to acquire, especially in distressed situations where brand assets may be sold off cheaply."
With the Duchess of Cambridge counted as one of L.K.Bennett's most high-profile customers McKeever pointed out "that alone, made the brand an attractive 'selling point' for its new owners".
L.K.Bennett was founded in 1990 by Linda Bennet and the deal will save 21 stores, all the group's concessions and 325 jobs, but it's reported that 15 L.K.Bennett shops are to close, with the loss of 110 jobs.
"Under our plan, the business will continue to operate out of the UK, looking to maintain the long-standing and undoubted heritage of the brand," said Feng. "This will be achieved through a combination of working with quality British design, and the business's existing supply chain."
Other Chinese-owned retailers in the UK include Hamley's toy store which was sold to footwear and fashion wear conglomerate C.Banner, and menswear and tailor Gieves& Hawkes, acquired by Trinity Ltd in 2012.
"Chinese retailers look for brands that are well placed to expand into their own growing markets where an influential, well-connected name can help to open doors with mall owners, landlords etc, that can be promoted to quickly appeal to shoppers," said McKeever. "As this owner was already familiar with the brand…that knowledge and expertise augers well. Given the rate of expansion in Chinese malls this would seem an ideal opportunity and great fit."
However, there have been examples of Chinese-owned companies which fell short in their pursuit of owning a British brand.
Department store group House of Fraser, previously majority-owned by Nanjing-based company Sanpower Group, went into administration last year and was snapped up by Sports Direct owner Mike Ashley in a 90-million-pound ($117 million) rescue deal.
Retail experts said a number of issues led to the failure, such as the rise in internet shopping which pulled consumers away from physical shops, not enough investment into upgrading department stores and a general slowdown in the UK economy which"quickly weakened the balance sheet".
"The costs required to turn the ailing and aging department store business around were massive,"McKeever noted. "The debt pile, staff pensions, store refurbishment costs and other sums required to transform the company proved too much for its previous owners Sanpower. Combined with a lack of core retailing expertise, the business ran into trouble."