Tang mixes and matches more than just food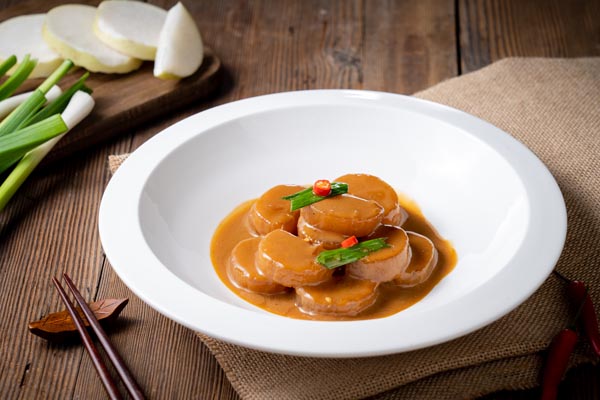 "It's ready when it appears milky," Lin says.
He adds the broth to most of his seafood dishes, he says.
The chicken variety requires fewer steps but more time. The bird is boiled with lean pork and chicken feet for eight hours.
Lin serves stewed radish and taro with ham and dried shrimp boiled in the chicken broth.
Another popular Taizhou dish that's flavored with the chicken broth is fried green-bean vermicelli with sea anemone.
The area is also known for green crab with meat pies. The crabs come from Sanmen county and are known to be rich in roe. The meat pie is made of pork tenderized for 20 minutes and mixed with Chinese water chestnuts and seasonings.
Taizhou's Baishuiyang county is celebrated for an eponymous steamed bun packed with lard and brown sugar. It's traditionally eaten by tearing off a chunk of the outside and dipping it in the filling, Lin says.
Lin has also created new dishes for Tang based on Taizhou cuisine presented with Western plating.
For example, he deep-fries long, thin eggplant-roll slices before marinating them in a special sauce.
"The sauce reduces the oil and adds a sweet, sour and salty flavor," says Lin.
He sprinkles diced strawberries on rolls to balance the flavor and improve presentation.
"A chef always needs to explore new dishes," Lin says.
"Tang-unlike restaurants I worked for before-combines Western and Chinese cuisine. And it's also a bar. So, I need to design more new dishes for different customers' needs."
Most Popular