China carmaker Changan sees sales decline 24.8% in June
Share - WeChat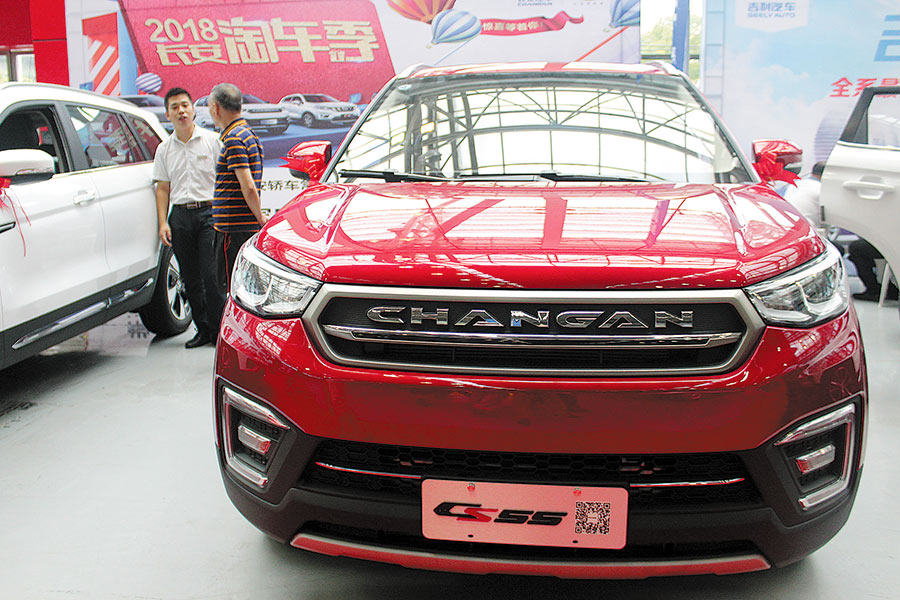 SHENZHEN - Chinese automaker Chongqing Changan Automobile Co Ltd reported a 24.8 percent annual decrease in automobile sales in June.
Its auto sales totaled 141,655 units last month, compared to 188,458 units in the same month a year ago, the automaker said in a filing to the Shenzhen Stock Exchange.
Its total sales in the first half of the year reached 825,208 units, down 31.7 percent year-on-year, the carmaker said.
The figures include sales by Changan's plant in Chongqing and its joint ventures, including Changan Ford and Changan Mazda, as well as Changan's subsidiaries.
China, the world's largest auto market, saw car sales drop for the first time in over two decades in 2018 and the weak market continued in 2019.
In May, a total of 1.913 million vehicles were sold in the country, down by 16.4 percent year-on-year, according to the China Association of Automobile Manufacturers.