Links with Asia can ease Latin America's woes
Share - WeChat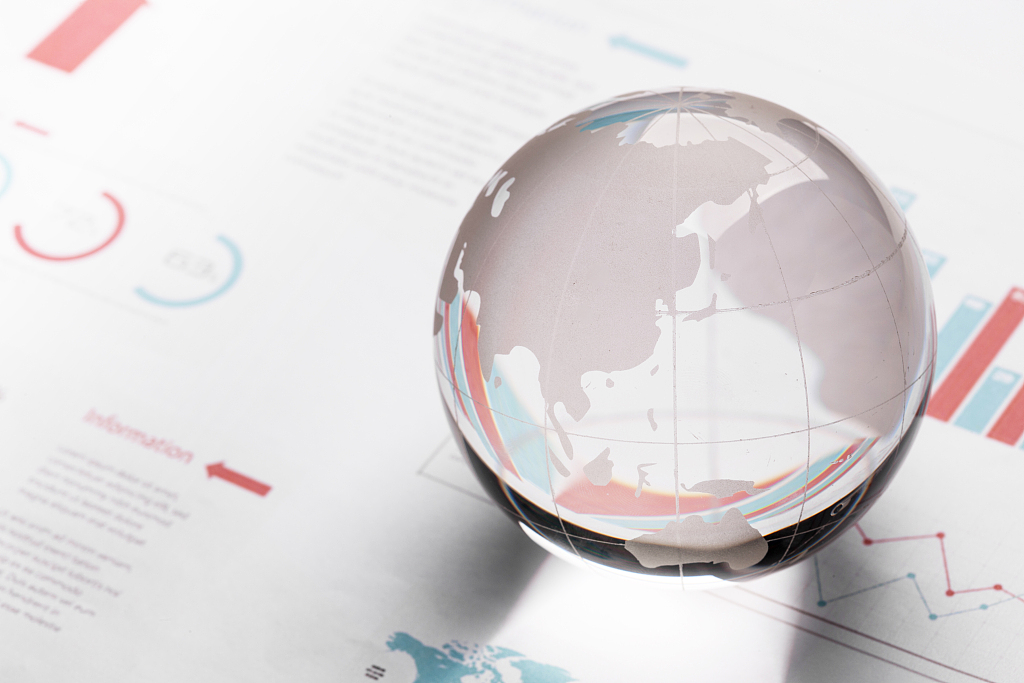 The largest economy in Latin America, Brazil, has been shrinking in recent months. Argentina is in the midst of a currency crisis. Chile's growth is way short of its target.
For most of the last century and a half, Latin American countries have gone from global darlings of growth to chaotic and dysfunctional and back again to darlings and then into crisis. Most countries on the continent have not been able to break away from shackles of economic mismanagement and corruption.
There are some exceptions like Uruguay, Chile and Costa Rica, but few countries in the region have registered the steady growth that these countries have managed.
At the beginning of 2018, it was forecast that Latin American economies would see high growth. The continent, as a whole, was predicted to grow at 2.9 percent that year, the fastest rate since 2013, according to the Council of the Americas, an international business organization.
But in the first quarter of 2019, Brazil's economy contracted, and there was talk that the economy could slip into a recession, less than two years since the last one.
Argentina is going through a currency crisis that has been brewing for half a decade. A single US dollar was worth a little more than 8 Argentine pesos in 2015, but is now worth around 42 pesos.
Colombia has done better, reducing its poverty rate by almost half to 28 percent and its extreme poverty rate from 18 percent to 8 percent. But the country is mired in corruption and is finding it difficult to get a grip on its war on drugs.
Chile has been able to boost trade and facilitate growth, thanks to its policies. But a fall in the commodity prices hit the country's important mining industry, whose growth in the first quarter of 2019 fell to 1.6 percent - well below the government's target of 3.5 percent.
The economic troubles in Venezuela are well known. It has been further crippled by sanctions from the United States.
All of these countries have shown great promise time and again, but few of them have delivered over the long term.
In the 1960s, the Latin American countries turned to protectionism and import substitution, which meant they would insist on blocking imports in favor of manufacturing at home. That worked for some time, but led to currency problems and lack of innovation.
A couple of decades later, many of them opened up their economies - and tried to peg their currencies to the US dollar. That worked a bit and then imploded.
The demagogues are rising once again, and they have sacrificed their economies for subsidies and votes.
In Argentina, the previous government extended subsidies to everything - electricity, water, taxes and rent. To keep subsidies going, it sold off national assets and even the nationalized savings. The current government has taken steps to pay down this huge credit bill.
Argentina was once the world's sixth-largest economy, but over a century, it has seen a steady decline.
Latin America has a huge potential. It has enough resources to power the world, a large pool of educated workers, and tourist attractions. It has everything it needs to become an economic powerhouse.
In contrast, over the past few decades, many Asian economies-Japan, South Korea, Singapore, Malaysia, China - have all managed to grow steadily.
The answer to Latin America's woes may lie in building relations with Asia and Africa while putting less emphasis on its long-standing reliance on trade with North America. The answer may also be found closer to home, in the building of domestic markets, a stronger workforce and policies that facilitate growth rather than get in its way.
China could provide yet another avenue for Latin America to live up to its potential. The Global Development Policy Center at Boston University found trade between China and Latin America had hit a record high. China is now the most important export market for Latin America, and there is plenty of room for growth in terms of trade and investment.
It is not just with China that the economic relationship is expanding. Other countries in Asia are also increasingly involved, particularly as they seek new markets.
Globalization may hold the promise of a lasting change in Latin America, a long-term change that could help the continent live up to its true potential. Whether the continent will fulfill that promise is hard to gauge.
The author is managing director of Bahati Ltd, a Hong Kong-based editorial services consultancy. The views do not necessarily reflect those of China Daily.