The sky's the limit with a cool twist on barbecue
Share - WeChat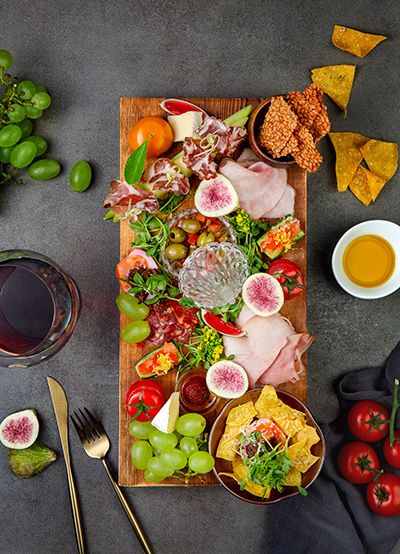 The light fixtures, made from a paper-like cloth, hang from the ceiling and look like clouds.
"At different times of the day, the light that emanates from the clouds give out different colors, and also changes with the seasons," says Wang.
He adds that the lighting can be changed according to the customer's wishes, especially for special occasions such as birthday parties and marriage proposals.
At the entrance, diners are greeted by an antique plane, part of Wang's own collection. "It's a remote-control aircraft, and it still can fly," he says. "I just want the customers to feel they are indeed up in the sky."
Cocktails and desserts are the highlight of the restaurant as Akatoao offers a themed cocktail list, which will vary over time, as well as afternoon tea.
"This month the theme of our cocktails is 'marinating', as we marinate ingredients such as Chinese bay berries and black tea in alcohol as the base liquor. The next theme might be 'matcha' for which we will invite a bartender from Japan to help us design the cocktails," says Wang.
Beijing chef, Yang Yi, 30, was in charge of the kitchen at the original Akatoao, where he only needed to cook for a dozen people. For this new incarnation of the restaurant, he has designed a whole new menu, which incorporates many sharing dishes.
Yang started to learn how to make Western cuisine in 2004, before officially kicking off his culinary career in 2007. From five-star hotels to social catering, the young chef has practiced and updated his cooking skills in different kitchens.
He combined his understanding of Western cuisine and cooking methods to create the barbecue menu for Akatoao.
Most Popular