Uganda looks to China for tourism and investment boost
Share - WeChat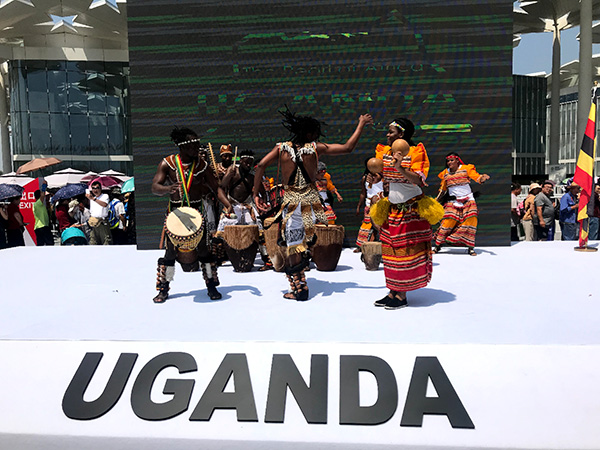 Uganda recently held an event to promote tourism and investment opportunities at the ongoing International Horticultural Exhibition in Yanqing district, Beijing.
Attendees enjoyed traditional dancing by Ugandan performers and visited stalls selling coffee, nuts and tourism souvenirs produced by the country.
Official data shows that China's outbound tourist visits last year reached around 150 million, making it the world's biggest market for outbound travelers and a priority for many overseas destinations looking to attract tourists.
The United Kingdom's former prime minister Winston Churchill once called Uganda "The Pearl of Africa" in response to its unique landscape and natural beauty.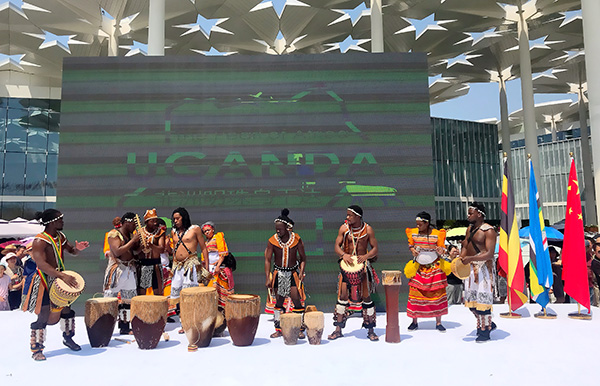 Uganda is home to lakes, mountains, valleys and a great diversity of wildlife. The source of the 6,650-kilometer-long Nile River, the longest waterway in Africa with a basin spread across 11 countries, is Lake Victoria in Uganda.
Tourists to the African nation can indulge in local cultural events, embrace nature, and go on safari to observe elephants, chimpanzees and numerous bird species in the wild.
There are also organized treks into the ominously-named Bwindi Impenetrable National Park to get up close and personal with the majestic mountain gorillas in one of the few remaining natural habitats of the critically endangered primate.
Uganda offers accommodation to satisfy the requirements of all kinds of tourist, from luxury hotels and campsites to homestays, and it welcomes more than 1.3 million global tourists every year.
Meanwhile, the country is striving to attract Chinese investors with preferential policies in the fields of agriculture, infrastructure, tourism, minerals, energy and health.