Kids' study routes set to deliver summer fun
Share - WeChat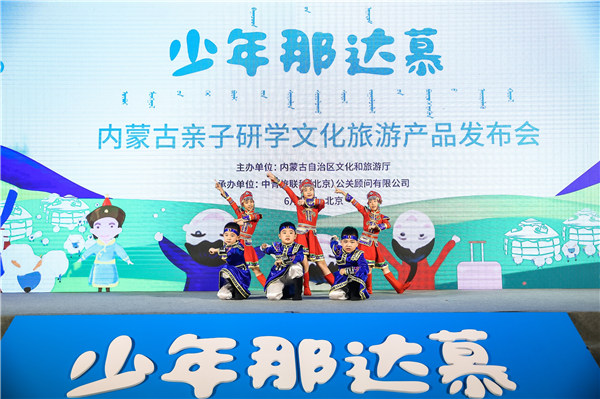 North China's Inner Mongolia autonomous region has launched 10 themed study routes for parents and their children to take over the summer vacation that enable them to experience ancient civilizations and folk customs, and venture out into the grasslands on nature treks.
The routes were developed by experts to offer young travelers the chance to enjoy all the charms Inner Mongolia has to offer, according to the region's culture and tourism authority.
Its distinctive history, culture and diverse natural landscapes make Inner Mongolia an ideal destination for study tours, says Wei Zhiguo, a senior tourism official.
"Children can come here to sample the region's precious heritage and history from the cliff paintings of the Yinshan Mountains to the site of Xanadu to the ancient Great Wall," Wei says.
They can also follow in the footsteps of the ancient tea routes and relive the former glory of the trading culture between East and West, Wei adds.
The region's grasslands, lakes, deserts and forests also ensure young travelers will have positive encounters with nature.
Visitors can study the region's varied ecology, enjoy the spectacularly starry night skies, ride horses and join locals to herd sheep, Wei says.
The region began to develop educational tours in October 2017, and has incorporated many elements of local industry, culture and history into tourism since.
Developing infrastructure to allow local faculty members to teach engaging courses provides students with the ideal environment to learn as they have fun during the vacation.