Danxia landscape sets amazing scene in North China
Share - WeChat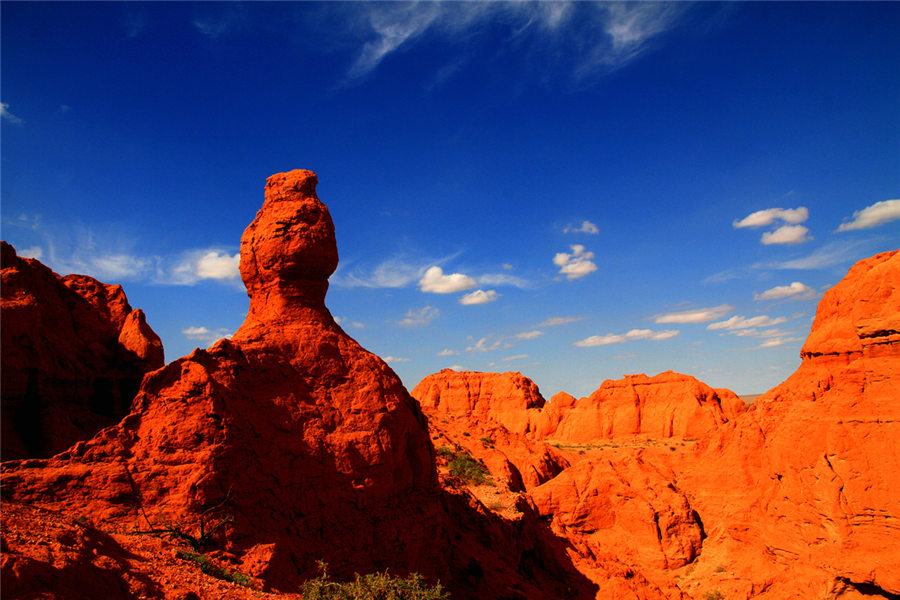 Bayannuur, a city in North China's Inner Mongolia autonomous region, is famed for its Danxia landscape characterized by red cliffs.
Located in the city's Urad Rear Banner, the Danxia landform was formed by collisions of the Eurasian Plate, flowing water, and wind and gravity over the past tens of millions of years.
Flat mountaintops,peaks, and pillars in the region present an amazing sight for visiting tourists.