It's not just all pop, you know
Share - WeChat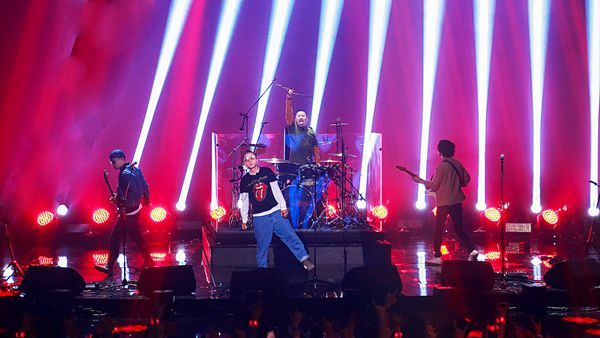 Reality show ensures rock bands get their just recognition.
The country's music scene is dominated by good-looking pop idols who are chart-toppers, give sold-out concerts and bathe in the adulation of screaming fans. All very good for them, but it means rock bands that tend to be associated with bad boy images are often overshadowed.
However, with summer in full swing, indie bands are set to prove that the spirit of rock 'n' roll lives on, and some of the thanks for that can go to a reality show, The Big Band, produced by the online streaming service iQiyi that premiered on the platform on May 25.
With the first group of 31 Chinese bands-both established and new-taking turns to display their songs and techniques, the reality show introduces this particular indie culture, which engenders passion and zeal.
For this feature story China Daily talked with a handful of Chinese bands and people who have experienced the golden days of Chinese rock music and who have helped indie music and bands find their own voices. They are the established Beijing-based rock band The Face, two Chinese rock bands that combine their local dialects with rock beats: Black Head from Xi'an, Shaanxi province, and Jiulian Zhenren from Lianping county in Guangdong province and the indie music promoter Liu Fei.
For an older generation of Chinese rock music fans, when the veteran rock band The Face appeared in the reality show they were awash in '90s nostalgia.
The Face, founded in 1989 and comprising lead vocalist Chen Hui, the guitarists Liu Jingwei and Wu Jindi, the bassist Ou Yang and the drummer Liu Zhong, performed a song titled Dream in the first episode of the reality show. The song was released in 1994, during a period often regarded as a golden era for the Chinese rock scene.