Climate issue expected to be discussed
Share - WeChat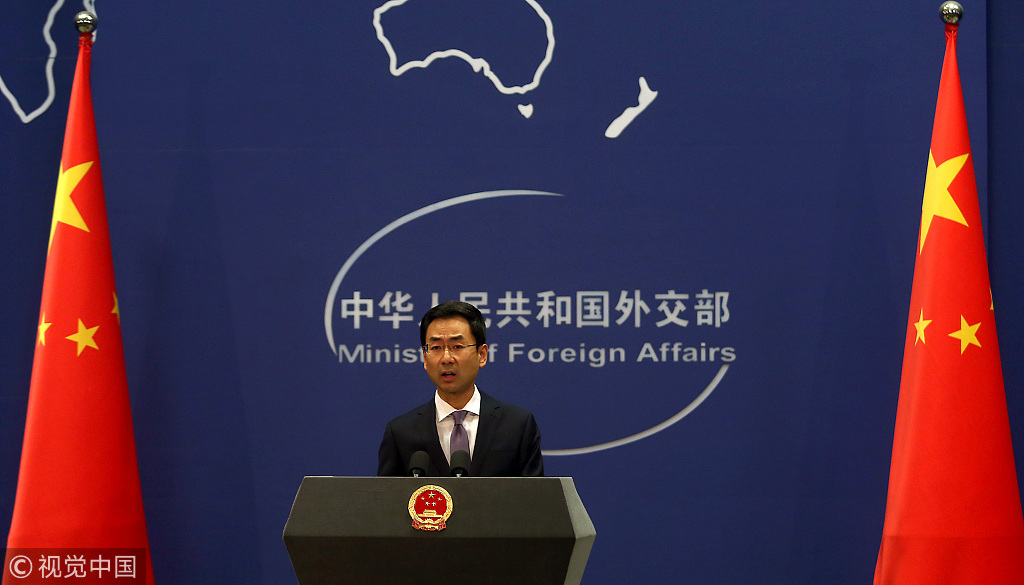 Foreign Ministry spokesman Geng Shuang said China looks forward to seeing the G20 gathering in Osaka send out positive political signals on dealing with climate change.
"For a long time, the G20, as a major forum for international economic cooperation, has played a significant role in promoting international cooperation on tackling climate change," he said at a news conference on Thursday.
Geng said China has always been proactively devoted to the multilateral process created to deal with climate change. He said the nation has made significant contributions to global climate governance by participating in discussions at the meetings of multilateral mechanisms like the G20.
During the G20 Summit in Buenos Aires, Argentina, in 2018, State Councilor and Foreign Minister Wang Yi, French Foreign Minister Jean-Yves Le Drian and United Nations Secretary-General Antonio Guterres met to discuss climate change. They expressed their support for multilateralism and vowed to work together to tackle climate change, Geng said.
The three will meet again to discuss climate change this year, he said.
"We hope the meeting will play a significant role in promoting climate change discussions during the G20 Summit, or under other multilateral mechanisms, and provide impetus for the global multilateral process on climate change," he said.
Observers agreed that the G20 gathering offers an opportunity for major carbon emitters to seek common ground to help smooth the way for a larger consensus at a UN summit to be held in September to encourage more ambitious climate action.
Zhang Jianyu, chief representative of the Environmental Defense Fund China Program, said that Guterres has called on a number of occasions for increasing action to tackle climate change. The UN secretary-general also has said major carbon emitters - mainly the G20 countries, which contribute roughly 80 percent of global carbon emissions - should take the lead in that.
Zhang said even if all countries attain their individually set goals, it's still not enough to keep global warming below an average of 2 C compared with preindustrial levels, the goal set by the Paris agreement on climate change.
However, Zhang said, "It might even be far-fetched to have reaffirming the Paris agreement as a goal, let alone reaching consensus on more ambitious action, as (Guterres) expects."
Hindering progress are the United States' decision to withdraw from the agreement and its lack of support for addressing climate change, Zhang said. The rise of unilateralism and increasing skepticism toward multilateralism may also discourage leaders from making the issue a priority when they meet.
It will be difficult to promote climate action without the involvement of the US, said Li Junfeng, former director and researcher at the National Center for Climate Change Strategy and International Cooperation.
Zou Ji, president of Energy Foundation China, said he does not have high expectations for G20 members to reach consensus on the issue or promise to enhance their post-2020 climate actions. But he did say he expects the G20 Summit to help pave the way to some degree for the UN gathering in September.