Boao forum veteran shares his experiences in new book
Share - WeChat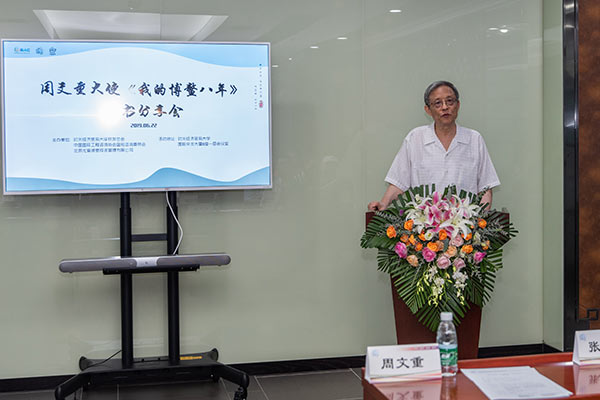 Former secretary-general of the Boao Forum for Asia Zhou Wenzhong has published a book recalling his eight years in the organization and summarizing its development.
The BFA, founded in February 2001, is a non-governmental and nonprofit international organization dedicated to promote and deepen economic exchanges, coordination and cooperation within the region and with the rest of the world.
Hainan's opening-up to the outside world played an important role in establishment and development of the BFA, while the organization, in turn, has accelerated Hainan's opening-up and development, and promoted economic cooperation within Asia and also globally, Zhou said at the launch of My Eight Years in BFA at his alma mater, the University of International Business and Economics, in Beijing on Saturday.
The annual conference held in Boao, South China's Hainan province, since 2002 was initiated by former top leaders of some Asian countries as Hainan -- one of China's special economic zones -- was the country's pilot zone for deepening ties with the international community, according to Zhou.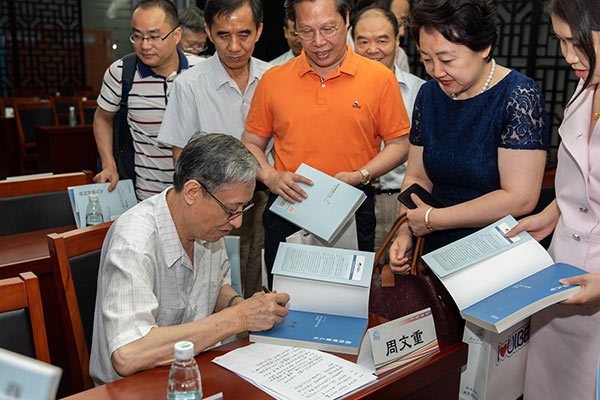 Zhou, 74, served as Chinese ambassador to the United States from 2005 to 2010 before taking over as BFA's secretary-general the same year.
The BFA has always discussed practical and institutional issues regarding Asia's development, he said. And since 2011, it has put inclusive development on the agenda and been echoing the Belt and Road Initiative, actively promoting a regional community with a shared future, building the consensus on enhancing cooperation and seeking mutual development while calling for the liberalization of trade and investment and standing up for globalization, he added.
Gu Yongjiang, China's former vice-minister of commerce, said the book is a meaningful reference for the new round of opening-up because the author is an important figure who has witnessed the development of the organization, that of Hainan province and also the international spread of China's voice and wisdom over the years.