'Spirited Away' back to tap into nostalgia of Chinese moviegoers
Share - WeChat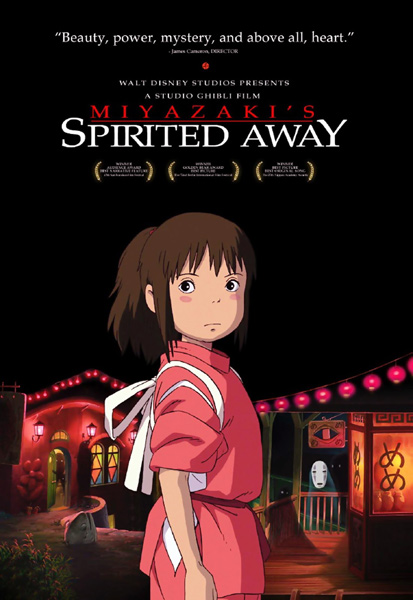 Japanese animated film Spirited Away is becoming a huge box office success on the Chinese mainland 18 years after its original release in Japan, drawing in a legion of nostalgic moviegoers who once watched the film from non-official sources.
The Hayao Miyazaki-directed film took 192.7 million yuan (about $28 million) after three days of screening, more than doubling the 90.7 million yuan of the runner-up Pixar and Disney's Toy Story 4, according to the China Movie Data Information Network. Both films debuted on the Chinese mainland last Friday.
The Oscar-winning fantasy film tells the coming-of-age story of a young girl -- Chihiro -- who ventures into a spirit world to save her parents that have been turned into pigs.
Many Chinese had already seen the film on DVDs or from online sources, but that did not stop them from returning to the cinema to pay their "overdue tickets," as alleged by many netizens.
A manager of a Capital Cinema branch in Beijing observed that the films' patrons were mostly those in their 20s and 30s seeking to revive their childhood memories, and some also brought their children.
"The cinema screened this film over 20 times a day during the weekend to meet the huge demand. More than 90 percents of the seats were booked," the manager said.
Zhao Xiaoyu, a resident from East China's Shandong province, said she rushed to the cinema after work on Friday and stayed in the seat even after the end song started to play.
"I was immediately transported back to the time when my college roommates and I sat before the only computer in the dormitory to watch the film 15 years ago. I remembered it took a long time for the movie to be downloaded because of the slow network," she said.
Similar nostalgic reviews are abundant on China's cyberspace. On popular microblogging site Sina Weibo, the topic "Spirited Away" has been viewed 260 million times.
"I watched it by VCD at the age of six and have since wished to see it in the cinema," said a Weibo user.
"This movie accompanied me as I grow up. I will surely go to the theater to pay tribute to my youth," commented another netizen.
Most Popular