Lululemon, Keep take yoga courses online
Share - WeChat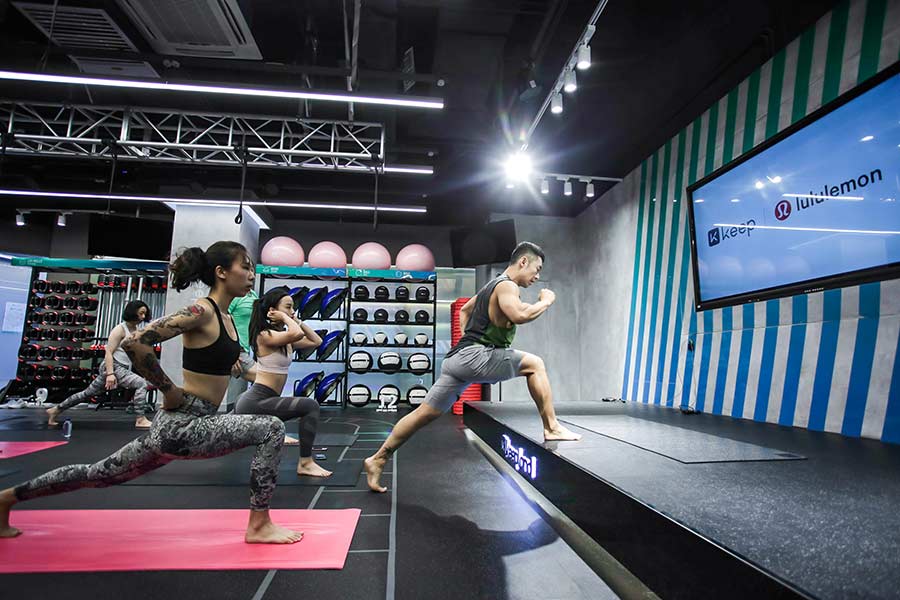 Lululemon, the Canadian athletic leisure retailer, announced that it has brought its yoga courses and event information to the online platform provided by Chinese sports technology company Keep to encourage a healthy lifestyle and further diversify its service range.
Under the partnership, Lululemon and Keep designed six online customized classes with the goal of making yoga an easy entry-level exercise and changing the public's inherent impression of yoga.
According to the company, specially tailored themed courses for Chinese sports enthusiasts will target different popular objectives. The course content for the pan-sports crowd is the popular theme course of the time, focusing on enhancing the sense of exercise participation, so practitioners do not fear difficulties during the exercise,
In addition, the 21-day Yoga Challenge encourages more people to take part in the challenge by developing continuous exercise habits and incorporating the spirit of yoga into their daily lives, said Yan Yingjian, a branding officer from Lululemon's Asia-Pacific region.
Yan said the collaboration with Keep is another important attempt by Lululemon to further develop digital measures, not only to sell products online, but also to promote the brand's sporty lifestyle via online platforms and other digital solutions.
Found in 1998, the Canadian brand first entered China with a showroom in Shanghai in 2013. It operates a number of stores in the country's city-level markets.