Post-90s leather sculptor leads industry
Share - WeChat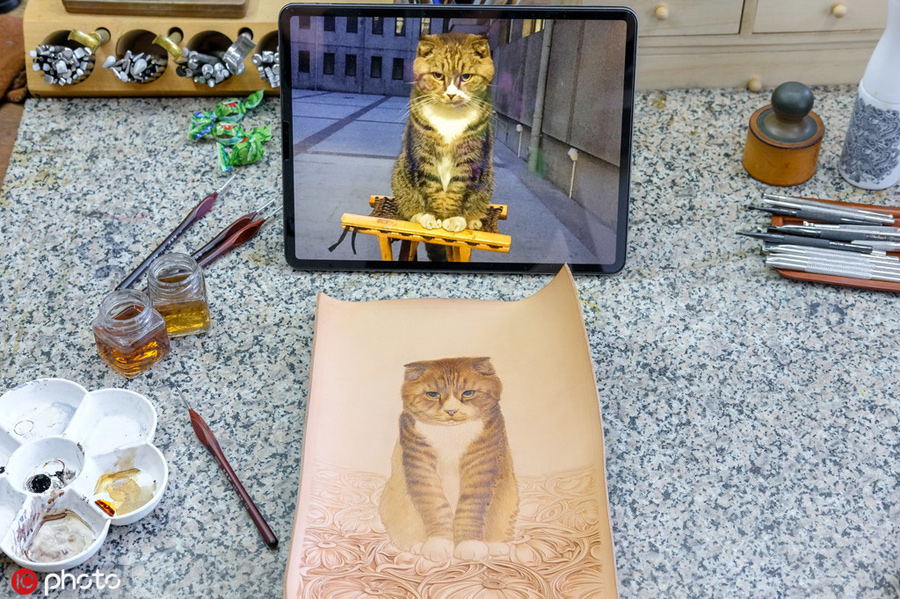 Bai Yudong, a leather sculptor from the post-1990s generation, has amazed netizens with his skill in carving vivid representations of animals into leather.
When he carves images of cats and dogs, he makes them come alive because of his splendid carving skills as well as the way in which he adds soul to his works.
He said that before he carves, he spends a lot of time communicating with his clients about why they want the carving, listening to their stories. "The creative process is actually a process of emotional integration between me and the clients that goes into the carving," he added.
After studying abroad, Bai and his four partners started their career on Taobao, China's e-commerce giant, in 2015, a time when leather carving was rare in China. The products they developed have gained rapid acceptance among buyers, who have placed a steadily growing number of orders.
While Bai has seen other products on the internet that imitate his works, he doesn't mind. "At least I am leading the industry," he said.