Huang Bo set to star in new sci-fi film
Share - WeChat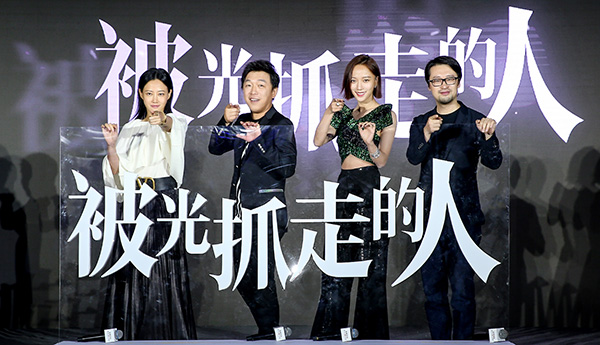 On the heels of the sci-fi blockbuster Crazy Alien, actor Huang Bo is returning to his familiar zone to join a new sci-fi flick.
His new film, People Caught by the Light, is one of the four features that the rising studio Beijing Culture recently announced during the 22nd Shanghai International Film Festival.
As one of the most successful domestic studios in recent years, Beijing Culture is known for producing Wolf Warrior 2, and The Wandering Earth, the top and second highest-grossing films of all time in China.
Aside from Huang, the film also casts A-list actresses Wang Luodan and Tan Zhuo.
As the directorial debut of renowned scriptwriter Dong Runnian, the movie is sort of a dark noir to explore humanity in extreme situations. A huge bunch of weird light falls onto a city, causing the disappearance a lot of people. Amid fears and sorrows, the surviving civilians are trying to unravel the mystery as well as facing off new conflicts.